Hell freezes over: iTunes is coming to the Windows Store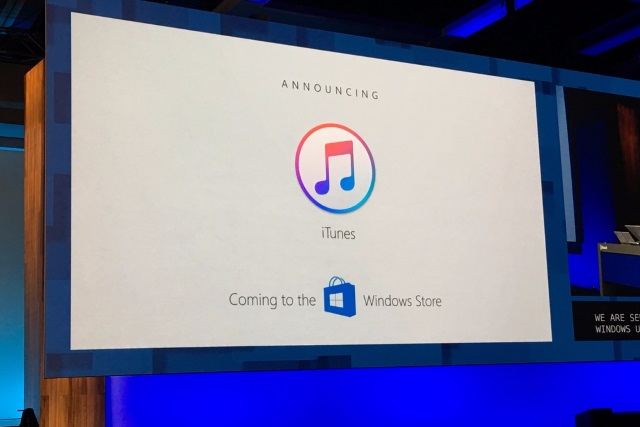 Yes, you did read that correctly. Today at Build Microsoft announces that iTunes is going to appear in the Windows Store by the end of the year. Apple and Microsoft playing ball together like this is a pretty rare occurrence.
With the recently announced Windows 10 S, the timing is interesting, and in embracing the iPhone, Microsoft is sending out yet another message that Windows Phone is dead -- it's iPhone and Android smartphones that matter.
Microsoft has not given away a great deal of detail about the appearance of iTunes, but we do know that the app will be available for download by the end of the year. At this stage, we don't even know what the app looks like, but it's safe to assume that it will subscribe to the Fluid Design System (Project NEON) philosophy.
Having been missing from the Windows Store for so long, the level of interest in an iTunes App is certain to be incredibly high. It remains to be seen, however, what -- if any -- compromises Apple will have to make in bringing its famous tool to the Store.