Build 2017: Microsoft announces Windows 10 Fall Creators Update with Story Remix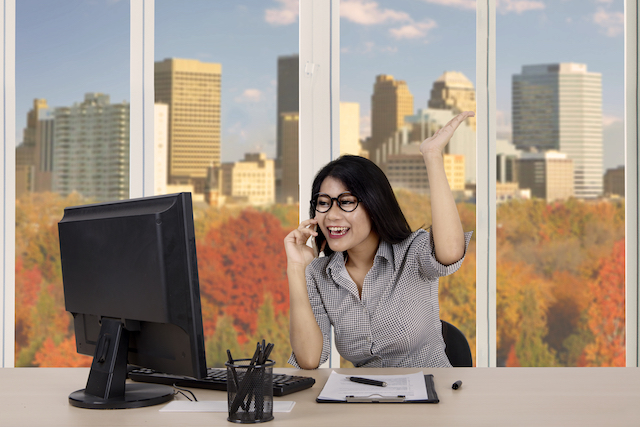 Windows 10 is an absolute success -- it can not be disputed any longer. After all, the operating system is running on over 500 million active devices! Think about that, folks. A half billion devices running an OS in under two years. The latest version of Windows 10 in particular -- the Creators Update -- has proven to be very refined and chock full of useful features.
Today, Microsoft announces that is is taking "creation" a step further with the next version of Windows 10. This time, it is called the "Fall Creators Update." Why is it called this? For two reasons. For one, it is a continuation on the current Creators Update, with a focus on creation. Secondly, it will be released in the Fall.
If you aren't sure what "fall" means, you probably don't live in the USA. Please know it is synonymous with autumn. Yes, it is just another name for that season. It is sort of odd that Microsoft chose this naming convention, as Windows is a globally used operating system, and not all English-speaking countries interchangeably use the word "fall" for autumn.
One of the most exciting features of the Fall Creators Update is called "OneDrive Files On-Demand." This is something for which many Windows users have been clamoring -- especially since the loss of "placeholders." Not only will this save space on the user's local storage drive, but should improve productivity and workflow too.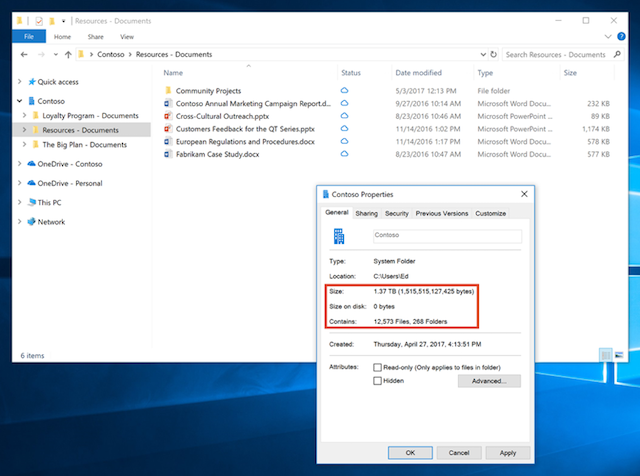 "With Files On-Demand, you can access all your files in the cloud without having to download them and use storage space on your device. You don't have to change the way you work, because all your files -- even online files -- can be seen in File Explorer and work just like every other file on your device," says Jeff Teper, corporate vice president, Office, OneDrive and SharePoint teams.
Teper further says, "Files On-Demand also allows you to open online files from within desktop or Windows store apps using the Windows file picker. Simply select the file you want to open in the file picker, and the file will automatically download and open in your app. Furthermore, you're covered in both your home and professional life since it works with your personal and work OneDrive, as well as your SharePoint Online team sites."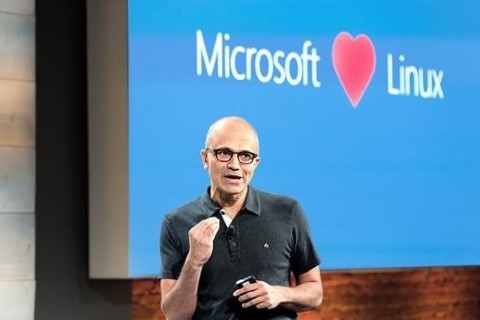 With Windows 10 Anniversary Update, the Windows Subsystem for Linux was introduced. This was developed by both Microsoft and Canonical, and is based on Ubuntu. With all the confusion surrounding the aforementioned Linux distro, Microsoft is now adding SUSE and Fedora subsystems to Windows 10 Fall Creators Update. This will surely delight Linux users that aren't fans of Ubuntu.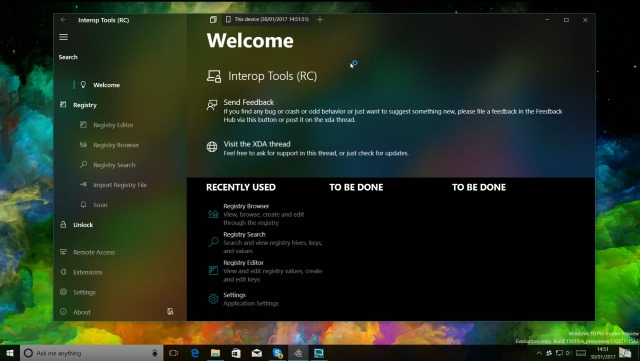 Windows 10 Fall Creators Update will continue the use of Project Neon, which now has an official name of  "Microsoft Fluent Design System." It is important to note that this design focus is not a Windows 10 FCU feature, but something Microsoft intends to implement in apps across platforms and device types. End users should start to experience it more with FCU, however.
ALSO READ: Build 2017: Microsoft bringing mixed reality to all with new affordable headsets and motion controllers
The operating system will not undergo an overnight transition to a new look. It will progress over time and be evolutionary. There are some Microsoft apps that have already started using elements of Fluent Design, as Windows Insiders should have already noticed.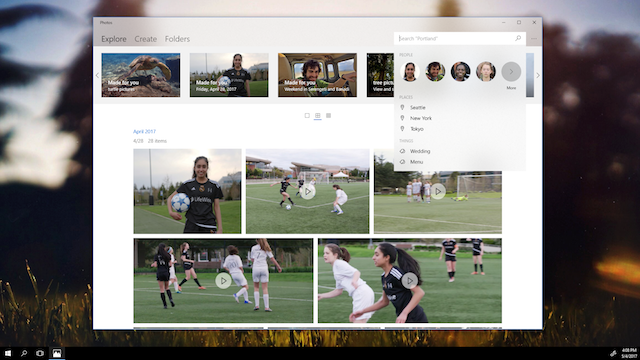 Windows 10 Fall Creators Update will come with a new app called "Windows Story Remix." This app is designed to help users transform their existing photos and videos. This tool can be used to create stories from content in a fun way.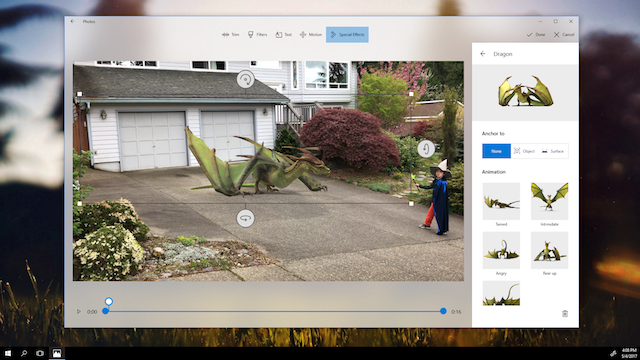 Windows Story Remix lets multiple users submit content from the same event, and it then mixes it together for a single story for all to enjoy. You can even leverage a stylus or pen to write on the created images or videos. When you draw (ink) on a video, the drawing can follow a moving object for a professional look -- it is remarkable.
Microsoft is targeting a September release for Windows 10 Fall Creators Update, but that is not a hard date. The company explains that quality will ultimately determine availability -- it will not release it before it is ready. This is refreshing to hear, as no one wants a buggy operating system. The company deserves kudos for this stance.
Are you excited for the next chapter of Windows 10? Tell me in the comments below.
Photo Credit: Creativa Images/Shutterstock