Samsung's new 5,100mAh external battery is crazy expensive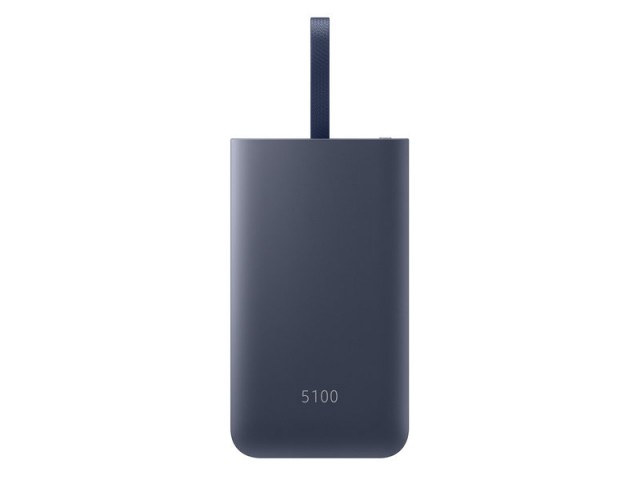 Value can sometimes be hard to determine, but not when it comes to basic items. Take external batteries for example. You can get a large pack from a renowned brand for around $20. That's a reasonable price. So when a company asks more than twice as much for something that has half the capacity you have to wonder what exactly are you paying for.
Case in point: Samsung unveiled a 5,100mAh external battery that costs a whopping $59.99. A quick look on Amazon will reveal packs with a similar capacity for less than $20. So, basically, the South Korean maker is charging that kind of money for what is otherwise a run of the mill external battery?
Samsung's 5,100mAh external battery features an LED status indicator, a full-sized USB port and a USB Type-C port as well. It also has a strap that you can use to carry it around or hang it somewhere. I'll admit, those are nice features to have, but they're not exactly worth the extra money you'll need to spend over a comparable alternative from a different brand.
What is interesting though is that it features Fast Charge technology, which will charge your (compatible) smartphone at a higher rate (1.5 times higher) than the usual 2A. There is also a USB Type-C adaptor in the box (from microUSB), which is nice. But, that is a big premium still.
This external battery can be purchased directly from Samsung in navy blue and white, but, as I implied above, there's really no compelling reason to get it, considering the price difference. For the $59.99 you will pay on it, you could get three 5,100mAh or two 20,000mAh mAh external batteries that, admittedly, aren't Samsung-branded. (You could get more, actually, if you shop around.)
I suspect that there will be consumers interested in Samsung's offering, but, for me, it just doesn't make any sense whatsoever.