Growth of BYOD proves it's no longer an optional strategy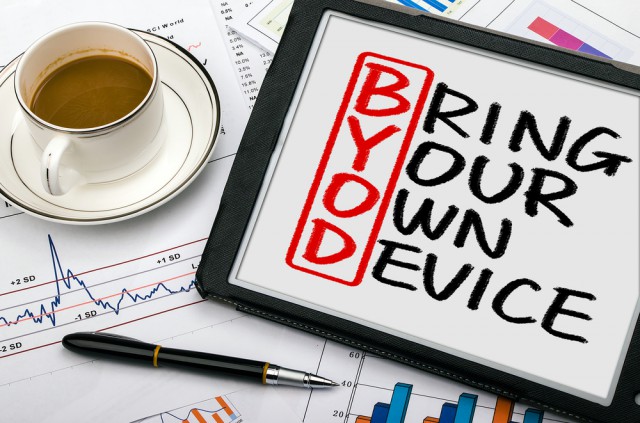 If you study graphs related to the adoption rate of BYOD and BYOD spending, you'll notice that it's pretty steep. While growth may have been gradual from 2010 through 2014, adoption rates have skyrocketed over the last couple of years.
Enterprises and small businesses alike are finally realizing that BYOD is no longer an optional strategy if they want to remain competitive.
The Growth of BYOD

According to recent research, the BYOD market is expected to be valued at more than $366.95 billion by as early as 2022. For perspective, the industry was valued at $30 billion in 2014 and the expected compound annual growth rate (CAGR) between now and 2022 is 15 percent. And while the US is arguably the largest market for BYOD policies, Asia Pacific is projected to grow at the fastest rate, with a 20.8 percent over that same time period.

Much of the growth in the BYOD market will occur between now and 2020. Separate research suggests that new entrants will include both small businesses and larger enterprises, with the financial and healthcare industries expected to undergo the most aggressive growth.

It's Time to Accept the Reality of BYOD

From a business perspective, it's clearly time to pay attention to BYOD. While you may have ignored it up until now, we're currently at a point where those businesses that don't adopt are going to end up falling behind.
Still not sure you're willing to invest in a modern BYOD policy in your own organization? Here are four of the reasons why you should:

Saves Money

The number one reason to adopt a BYOD policy is that it could save you a considerable amount of money. This is especially true for small businesses that can get away with requiring employees to buy their own devices.
Just ask Erica Tevis, owner of Little Things Favors and Little Things Baby, whose business has been able to save thousands over the past few years. "Our business doesn't have to pay for computers that break or go out of date every several years," she explains. "We don't have to pay for maintenance and insurance plans or antivirus software, or deal with driver and software updates or data plans on phones."

Enhances Employee Satisfaction

In most cases, satisfaction increases when employees are able to use their own devices. They feel a greater sense of ownership and don't have to deal with the hassle of carrying around multiple devices all the time.

Reduces IT Dependence

When employees use their own devices -- the ones they're accustomed to using in their personal life -- they tend to have fewer IT-related issues. They know what to expect and can typically work through their own problems. This gives your IT department a break and allows them to focus on big-picture responsibilities that really matter.

Improves Productivity

Most companies see a boost in productivity after introducing BYOD strategies. Not only are employees comfortable using their personal devices' native interfaces, but they're also more likely to occasionally do some work from home or take care of basic work tasks while on vacation.

BYOD Isn't Optional

If you have security concerns surrounding BYOD, you aren't alone. There's still ample room for improvement. However, you can't let concerns like these hold you back any longer.
No matter how much you may want to stop the progression of BYOD, you aren't going to do anything to slow its growth. BYOD is the present and future of business in this country and it's imperative that you put your business in a position to be successful. Accept the reality of BYOD and you'll open your business up to a number of new opportunities. What are you waiting for?
Photo Credit: bleakstar/Shutterstock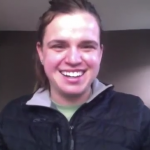 Anna Johansson  is a freelance writer, researcher, and business consultant. A columnist for Entrepreneur.com, HuffingtonPost.com and more, Anna specializes in entrepreneurship, technology, and social media trends. Follow her on Twitter and LinkedIn.