Amazon refreshes Fire 7 and Fire HD 8 tablets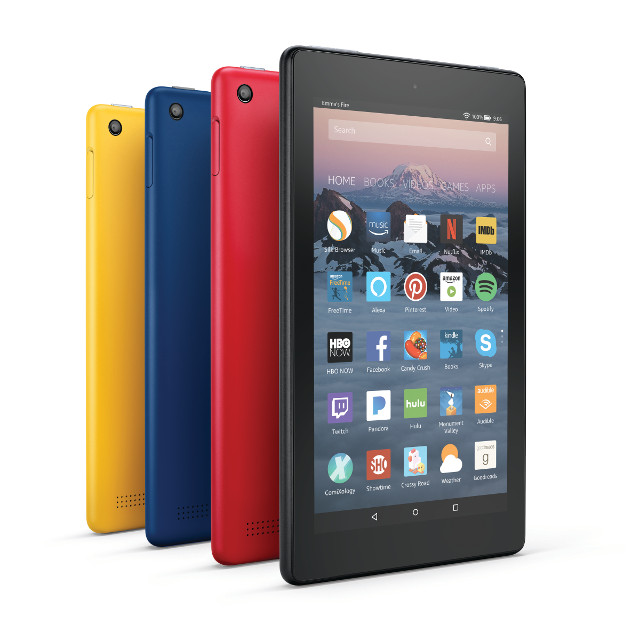 Android tablets aren't very exciting anymore, as manufacturers have seemingly lost focus on them. There have been a few solid offerings here and there, but it is a very sad state of affairs. With that said, Amazon's Fire tablets -- which run a version of Android called "Fire OS" -- still provide rewarding experiences as consumption devices. This is especially true if you are a Prime member. These tablets are definitely a bright spot in the market.
Amazon's tablets have needed a refresh for a while now, and today it happens. The company announces two newly updated models -- the Fire 7 and the Fire HD 8. They both feature Alexa support, of course, and are designed for a quality experience with all types of media, such as movies, music, and books. The 7-inch has a 1024 x 600 resolution, while the 8-inch variant has 1280 x 800. Best of all, they are extremely affordable.
"Amazon's best-selling tablet is now even better -- Fire 7 features a thinner and lighter design, an improved 7-inch IPS display with higher contrast and sharper text, longer battery life with up to 8 hours of mixed use, 8 GB of storage with support for up to 256 GB of expandable storage, and better Wi-Fi connectivity, plus Alexa -- all for only $49.99," says Amazon.
The retailer also says, "The all-new Fire HD 8 -- the next-generation of Amazon's highest customer-rated tablet -- offers a stunning 8-inch HD display with over 1 million pixels, a quad-core processor, up to 12 hours of battery life, 16 GB of storage with support for up to 256 GB more, plus Alexa -- now only $79.99."
At these insanely low prices, you might expect anemic performance, but both come with a respectable Quad-core 1.3 GHz processor. The Fire 7 has 1GB of RAM, while the HD 8 has 1.5GB. Regardless of which model you select, you will also get both front and rear cameras. The low cost might make you think they will be cheaply made, but Amazon claims they are more durable than Apple's newest iPad.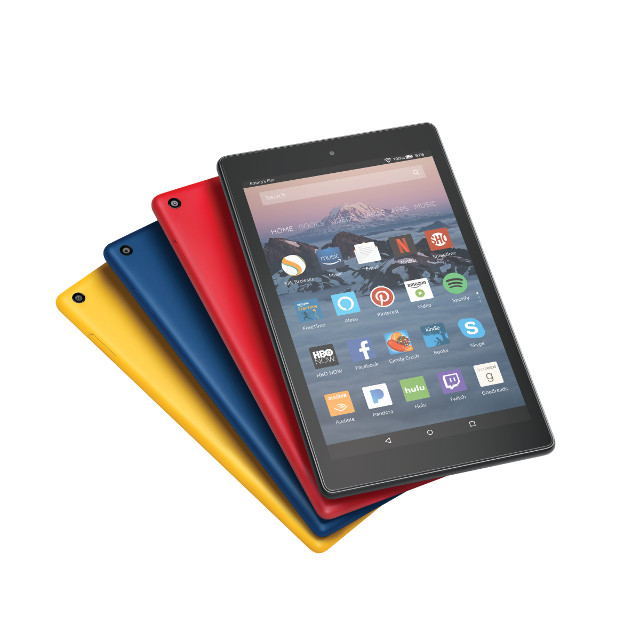 You can pre-order the Fire 7 or Fire HD 8 today, and they will begin shipping on June 7. They are available in four colors -- Black, Canary Yellow, Marine Blue and Punch Red. There are also "Kids" editions available, which come with beefy cases and added features for an increased price.
Which screen size and color will you buy? Tell me in the comments below.