It's Windows 7 -- not Windows XP -- that's to blame for the spread of WannaCry ransomware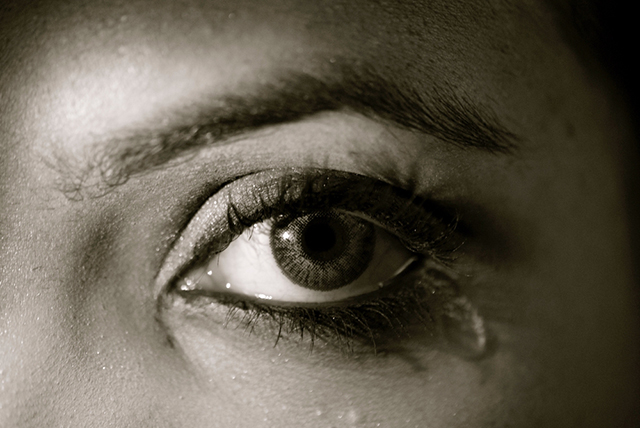 It's been a week since the WannaCrypt/WannaCry ransomware cyber attacks began, and the repercussions are still being felt. It became clear quite early on that the ransomware was hitting older Windows systems hard (Windows 10 wasn't affected), with a lot of talk focusing on the number of at-risk Windows XP systems still in service.
But here's the interesting thing. Most of the affected systems -- over 98 percent -- were actually running Windows 7.
SEE ALSO: Microsoft patches Windows XP to fight the WannaCrypt ransomware attacks
According to new figures released today by Kaspersky Labs, the 64-bit version of Windows 7 was the worst hit, accounting for some 60.35 percent of all infections. 31.72 percent of infections were on Windows 7, and 6.28 percent on Windows 7 Home (32 and 64-bit versions combined).
You might expect Windows XP to be next in the list, but no. 2008 R2 Server clients claim that spot with just over 1 percent.
Windows XP infections were negligible in fact -- less than 0.10 percent.
Thanks to testers and manual infections, the 64-bit version of Windows 10 accounted for 0.03 percent.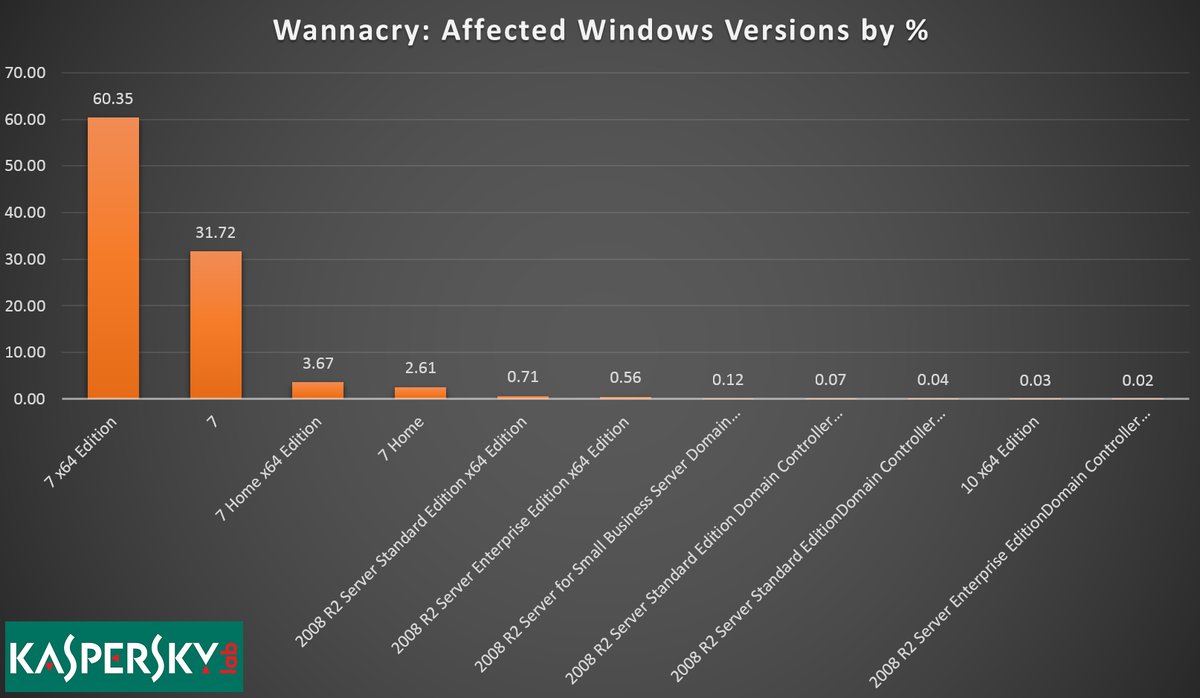 Of course, given that Windows 7 is the most popular operating system by some margin (the latest figures from NetMarketShare give the aging OS 48.50 percent of the market, while XP has just 7.04 percent) it's no surprise that it was responsible for the vast majority of infections, but even so 98 percent is staggering.
What Kaspersky's findings also show is the importance of keeping your operating system fully patched and up to date -- Microsoft pushed out a fix for WannaCrypt to Windows 7 users back in March.
Photo Credit: shitij bahl/Shutterstock