Best Windows 10 apps this week

Two-hundred-and-thirty-two in a series. Welcome to this week's overview of the best apps, games and extensions released for Windows 10 on the Windows Store in the past seven days.
The roll out of the Windows 10 Creators Update is still ongoing. Wayne notes that it is at 15.2 percent of users in the US right now, which means that it will take a while longer before the new version is on the majority of Windows 10 PCs out there.
As always, if I missed an app or game that has been released this week that you believe is particularly good, let me know in the comments below or notify me via email instead.
Discounts this week
The following list is a selection of the best deals. Make sure you check out the Store for all offers.
Some apps are discounted for more than one week. Only new apps and games are listed below. Check out the previous post in the series for past offers that may still be valid.
New apps and games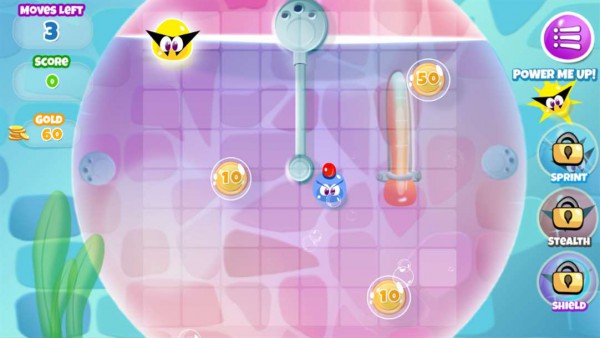 Aqua Thief is a free puzzle game in which you try to collect as many water drops as possible while avoiding Aqua Cops and obstacles along the way.
The game features 60 levels currently which you unlock one after the other. Difficulty level increases while you play the game, and power ups help you get out of some of the situations that you encounter while playing it.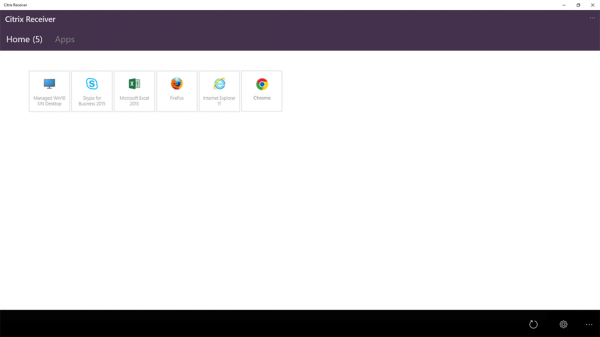 Citrix Receiver provides you with access to virtual applications on Windows or Linux. It requires that your organization uses The XenApp or XenDesktop by Citrix.
You need to enter your work email or server address to connect to the company's Citrix server.
Ghost Files: The Face of Guilt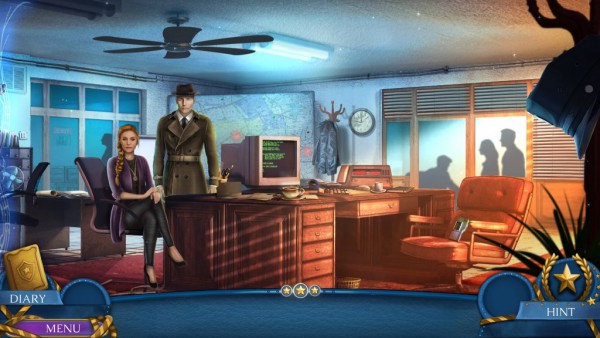 Ghost Files is a classic Artifex Mundi adventure game. You step into the shoes of detective Emily Meyer from Boston PD to solve a case of 10 mysterious homicides.
The game looks great, and features find-in-picture puzzles, as well as other puzzle types.
You can play the first chapter for free, but need to purchase the game to continue playing.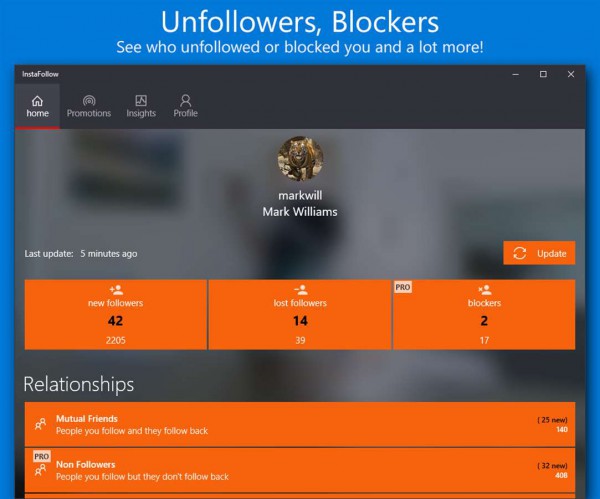 InstaFollow is an application for Instagram that provides you with better information and options when it comes to following others, and managing your own followers.
The app provides you with information on new and lost followers, people who blocked you, people who don't follow you back, and fans.
You can add third-party accounts, for instance of your friends or family, to follow these as well using the app.
It supports photo and video downloads on top of that, and additional features such as auto-liking content, or auto-following people.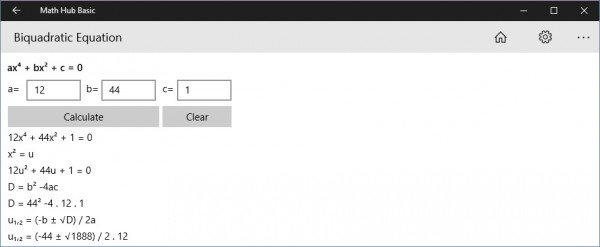 The basic version of Math Hub -- there is also a Pro version -- provides you with tools to to solve calculations.
The apps' interface is not pretty, but its functionality may make up for that.
Simply click on one of the supported entry points, e.g. algebra or geometry, and then on one of the supported options.
You can use the program to solve linear, quadratic or biquadratic equations for instance when you select algebra.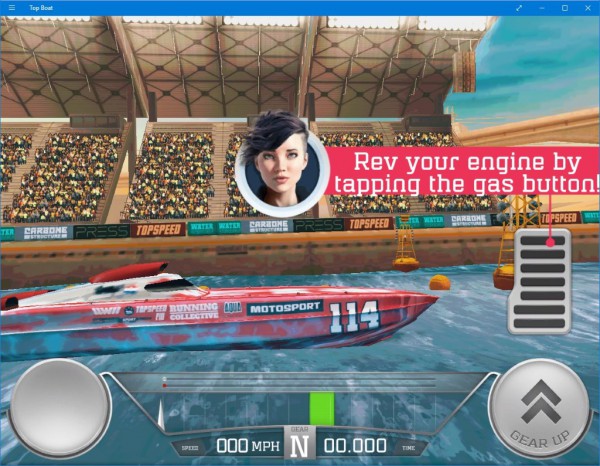 Top Boat is a boat racing game in which you drive fast powerboats on various courses or in the world cup.
The game features six different boat classes and 25 boats that you can customize. Graphics look really nice, but gameplay is lacking a bit, as you don't steer the boat by yourself but simply tap on gas, hit the Nitro at the right time, and shift gears.
Notable updates
Package Tracker update brings support for ten additional couriers.
RemoTorr gets support for Deluge torrent client, live tiles and badge notifications support, and more.