Windows 10 Creators Update rollout 'on track', but only 15.2 percent of US users have it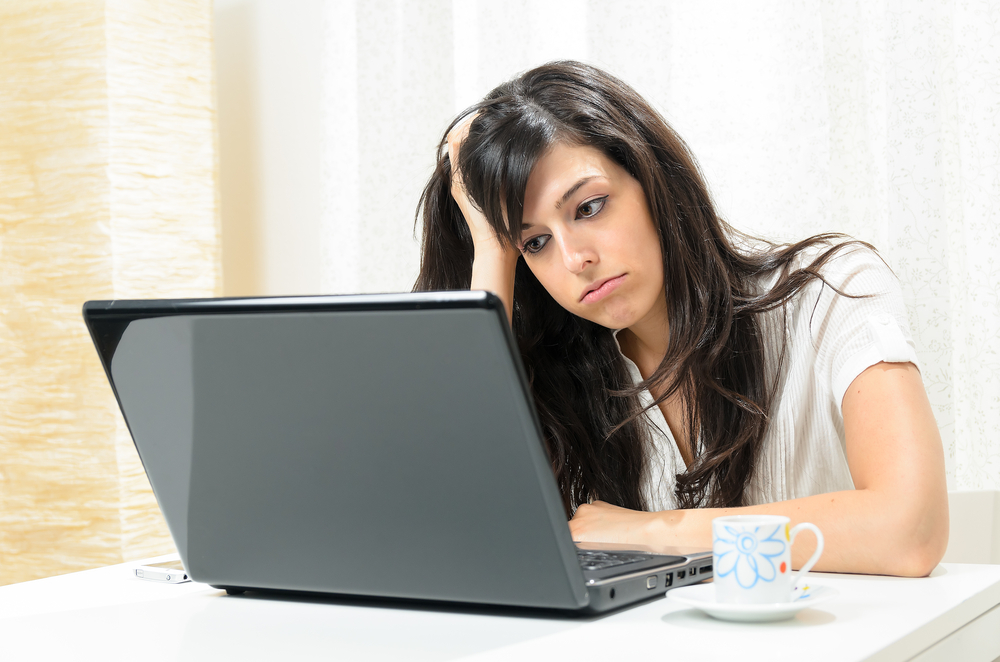 Microsoft officially began the Windows 10 Creators Update rollout on April 11. I cautioned about rushing to upgrade to it at the time, and then Microsoft said much the same thing shortly afterwards, recommending users didn't install it until the upgrade was offered to them.
Six weeks since the rollout began, and still the Creators Update isn't available to the vast majority of Windows 10 users.
SEE ALSO: Microsoft recommends you don't install the Windows 10 Creators Update
John Cable, Director of Program Management, Windows Servicing and Delivery, today announces that Microsoft has steadily been expanding the rollout, making it available to "tens of millions more devices, including eligible Windows Phones".
Since the rollout began, the company has been working to fix the biggest problem areas of the OS update, to make it more compatible with a larger number of devices, but there's still a way to go before it will be ready for everyone.
In fact, Cable says he'll be providing "more information on the rollout in the coming weeks" which suggests it will be at least another month or two before the update is offered to all users.
SEE ALSO: Windows 10 Creators Update changelog -- (nearly) everything that's new or improved
It might seem like the rollout is taking a very long time, but as AdDuplex notes, it's happening at around the same pace as the Anniversary Update.
The company also observes that only 15.2 percent of Windows 10 users in the US currently have the update installed. The situation isn't quite so bad in other countries however. In Germany, for example, nearly 27 percent of Windows 10 users are on the Creators Update. You can see how the numbers compare in other markets in the slide below.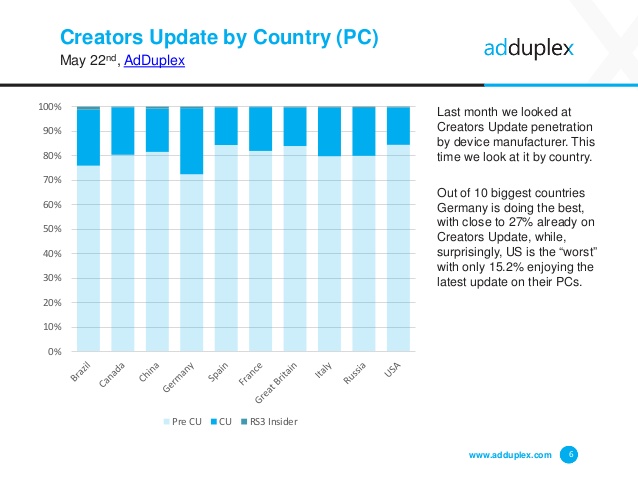 Photo credit: Dirima / Shutterstock