ASUS' new ZenBook Pro features 4K display and Nvidia GeForce GTX 1050 Ti graphics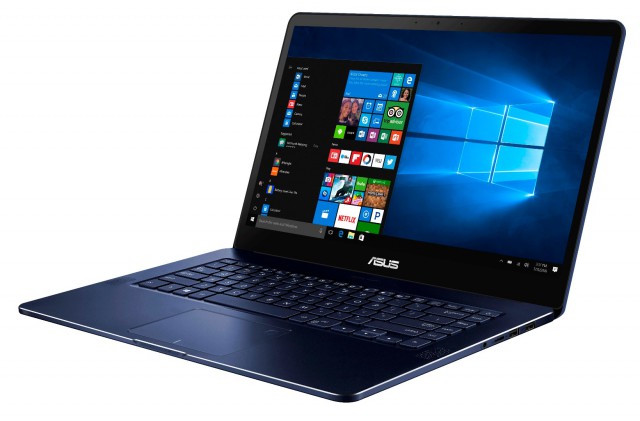 At Computex 2017, ASUS just unveiled what is probably the most impressive 15-inch laptop today. It's called the ZenBook Pro and it comes with everything that you can expect in a premium offering in this segment right now.
What are the standout features? Well, there are several, but the 15.6-inch UHD display, the Nvidia GeForce GTX 1050 Ti graphics, and the Intel Core i7-7700HQ quad-core processor are likely to impress consumers the most.
ASUS says that the ZenBook Pro is the "thinnest, lightest and most powerful ZenBook Pro" ever, coming in at 18.9mm thick and 1.8kg. If you look at the 15.6-inch Apple MacBook Pro, which is among the first options in this segment, it is thinner, but heavier and slower too.
The ZenBook Pro can be had with 16GB of RAM and a 1TB PCIe SSD, and promises to offer up to 14 hours of battery life, which are also impressive specs but not exactly class-leading. You can get a 15.6-inch MacBook Pro in a similar configuration.
What else should you know? Well, it's got an illuminated logo on the back of the display (just like older MacBooks), the bezels come in at 7.3mm wide, there is a fingerprint sensor that you can use with Windows Hello in Windows 10, and there are four Harman Kardon speakers included too.
There will be a number of configurations offered (what ASUS announced is likely the most-powerful, and the most expensive), and prices will start at $1,299. There is no word on availability yet.