Xbox Game Pass opens up to everyone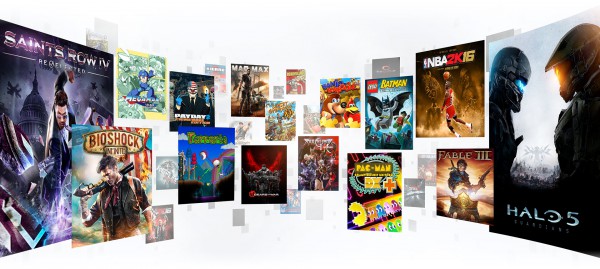 Microsoft has officially launched its Xbox Game Pass service, allowing gamers to play Xbox 360 and Xbox One games in a streaming capacity, for all Xbox One users.
The service, which debuted to monthly-fee-paying Xbox Live Gold members last week, has more than 100 available titles (consisting of both Xbox One and Xbox 360 games). As soon as you subscribe, you're instantly able to play any and every title in that list. As long as you keep your subscription, you can keep playing. Microsoft says it will continue to update and add new titles to the burgeoning collection on a monthly basis.
All titles in the service are also available for offline play -- you can download the game while you're connected, and play at any time over the next 30 days whether or not you have an Internet connection. You'll have to reactivate the download after those 30 days are up, but all progress in the game will of course remain intact.
SEE ALSO: Sony officially marks the end of the PS3
As the service rolls out in earnest and begins to gain traction, the big question will be the strength of the library of available titles. Other companies have tried the exact same model and failed, including the very rocky and unceremonious history of OnLive, which may have just been a little too ahead of its time.
Sony's PlayStation Now service, which only offers increasingly-vintage PS3 titles, has a very solid collection, but it's becoming stale very quickly. Sony has said multiple times it plans to introduce PS4 games to PlayStation Now but so far there has been no visible movement in that direction.
Along with making Xbox Game Pass available to everyone, today's announcement also comes with an update to the Xbox app for Windows 10 -- users can browse the Xbox Game Pass catalog there, though that is the extend of the functionality on Windows.