Tech companies retaliate against Theresa May's claim they offer a 'safe space' for extremists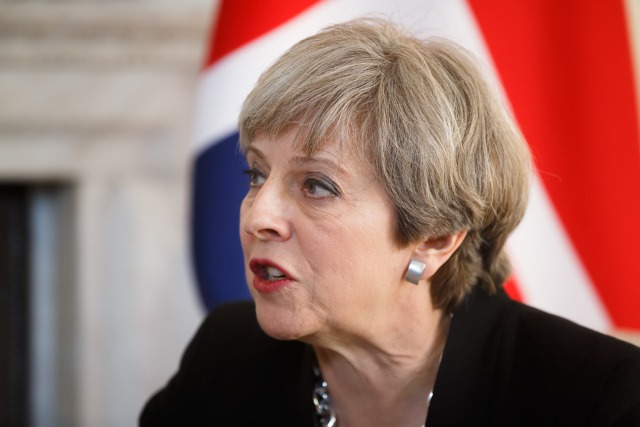 Following the attacks on London over the weekend, prime minister Theresa May made calls for further regulation of the internet -- despite having already ushered in the snooper's charter, one of the most invasive pieces of online legislation in the world.
Speaking about the attacks, May said: "We cannot allow this ideology the safe space it needs to breed. Yet that is precisely what the internet, and the big companies that provide internet-based services provide." Google, Facebook and Twitter have all lashed out, saying they already do a great deal to combat terrorist and extremist content on their networks.
The roll out of the Investigatory Powers Act was seen by many as a way to instigate government surveillance of UK internet users, and there are fears that the latest attacks will be used as an excuse to push for further intrusive regulation. Not only do technology firms say they are already taking steps to combat terrorists online, security experts warn that introducing further regulation could have the opposite effect to what it aims to achieve.
Jim Killock, executive director of the campaign organization Open Rights Group warns:
If successful, Theresa May could push these vile networks into even darker corners of the web, where they will be even harder to observe.

But we should not be distracted: the Internet and companies like Facebook are not a cause of this hatred and violence, but tools that can be abused. While governments and companies should take sensible measures to stop abuse, attempts to control the Internet is not the simple solution that Theresa May is claiming.
Twitter has made much of its own efforts to clean itself up, and says "terrorist content has no place on" its network. Google and Facebook both say they already have measures in place to deal with content of this type. The social network says:
Using a combination of technology and human review, we work aggressively to remove terrorist content from our platform as soon as we become aware of it -- and if we become aware of an emergency involving imminent harm to someone's safety, we notify law enforcement.
Image credit: Drop of Light / Shutterstuck