7 Tips for setting up a server room in your startup or small business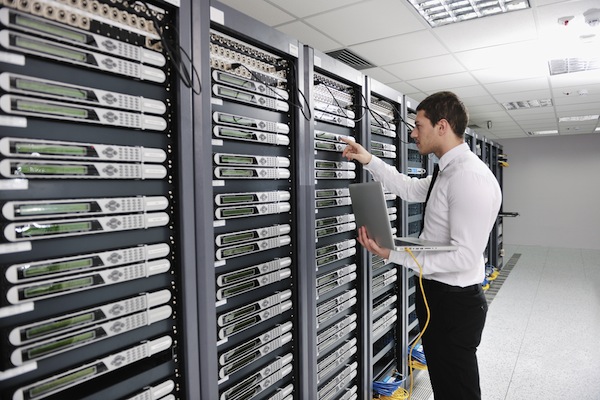 Despite the advent of cloud-based services, there are still some situations where on-premise hardware is the preferred route. Whether it's a desire for direct control over security or the option to get hands-on with the hardware, some small businesses prefer to host their servers in-house.
Servers offer redundancy, make your environment more compliant to data recovery plans and are more secure than a peer-to-peer network. If your startup or small business is ready for its first server, here are some tips to get started.
Choosing your server's home
An office cloak room or wardrobe might initially seem like a good fit for your server room, but don't rush in without first considering a number of factors.
First, if it's a large deployment, make sure to check your server hardware aligns with the building's structural limits. After all, you can't just put tonnes of metal anywhere.
Ensure your new server room is well ventilated. Large server installations will need cooling than that provided by a commercial fan in front of the equipment and the opening of a window -- you'll need to consider investing in a proper cooling system.
Plus, if your small business server room is near to where your employees sit, consider sound proofing. Using a rack with sound-dampening properties will help muffle the servers, reducing the annoyance of your colleagues.
Use proper mounting equipment
Small business server infrastructure often begins life as a stack of server and network hardware on a desk or shelf. It's inexpensive but when your small business starts expanding, it can quickly become unmanageable. Exposed equipment like this is asking for trouble from dust, spills and accidents.
Invest in rack-mounted equipment designed to house server hardware. Shelves and drawers designed for mounting onto the server rack are also available.
Choose the right server
If you're looking for a server for file sharing, backup and remote-access capabilities for ten or fewer employees, consider opting for a Windows Home Server machine or NAS.
Network Attached Storage (NAS) servers are a great choice for start-ups and small businesses on a budget. These specialized devices are great for non-technical people and provide all of the aforementioned functions.
When your IT requirements grow beyond the demands of your NAS server, consider moving to a rack server. Rack servers make better use of space, allowing many servers to fit into a small footprint. They're also more expensive and because of their small footprint, require more elaborate cooling and climate control systems.
Get out your label printer
You'll give yourself a headache if you neglect to label your cables before installing them – 'following the cables' afterwards will not work.
Even for simple server deployments it's crucial not to neglect labeling and documenting your setup. What's obvious to you might be completely alien for a new starter or contractor. Proper labeling reduces the risk of mistakes which could be potentially critical to the operation of your business.
The easiest way to label your server infrastructure is to buy a label printer. Then get to work labeling your network tech with descriptive names and their IP addresses.
You should also be keeping detailed notes on the procedures, processes and instructions relating to your server -- like data backup or shutting down equipment in the event of power outages.
Wire management is essential
Whilst not intensely exciting, the importance of cable management cannot be overstated. Because almost every piece of equipment on the rack is linked with Ethernet cables, setting up a server will require cable management.
Use a patch panel to manage your bundle of cables. Patch panels can be tricky to install (though they won't require you to have a CCNA certification!) and will require you to strip the cable, punch it into the panel and use a wire testing tool to check the connectivity. If you're hiring a consultant, this can be installed in less than a day.
Next, combine your patch panel with abundant use of cable ties to secure stray cables.
Cool it down!
If you're deploying a NAS, you likely don't need to worry about cooling. But as your deployment grows by adding more servers, an uninterruptible power supply and whatever else, the heat output will rise drastically. High temperatures will cut short the life of your equipment, resulting in unexpected crashes or outages.
To reduce the heat in your server room, ensure the server room contains only the necessary equipment, i.e. server and network technology. If you're using a repurposed room or closet for your server room, consider installing fluorescent light bulbs -- if you're using incandescent bulbs, 90 percent of the energy generated is given off as heat energy.
If the situation is heating up, install some portable AC units. Models exist that are specifically designed for server rooms.
It's also important to consider what happens after office hours. If your server room is relying on the building's air conditioning system, find out whether it's switched off outside of office hours. Small businesses should consider installing a backup cooling system for recovery.
Cable management will also help ventilate your server room. If your cables are a mess, you probably don't have the best airflow or ventilation from your heat-outputting equipment. The fix: sort out your cables with cable ties and patch panels!
Don't forget the financials
This might seem obvious, but remember -- everything above costs money. Don't blow your entire IT budget on new office PCs when you have a server to pay for.
Photo Credit: .shock/Shutterstock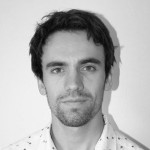 Alex is a technical writer for Firebrand Training. Working at the forefront of the IT training industry, Alex uses his insider knowledge to write regularly on IT security, networking and cloud technology.>