Best Windows 10 apps this week

Two-hundred-and-thirty-four in a series. Welcome to this week's overview of the best apps, games and extensions released for Windows 10 on the Windows Store in the past seven days.
Microsoft released a massive Insider Preview update yesterday that introduces new features such as dictation support, better Start menu handling, website pinning, and a lot more.
As always, if I missed an app or game that has been released this week that you believe is particularly good, let me know in the comments below or notify me via email instead.
Discounts this week
The following list is a selection of the best deals. Make sure you check out the Store for all offers.
Some apps are discounted for more than one week. Only new apps and games are listed below. Check out the previous post in the series for past offers that may still be valid.
New apps and games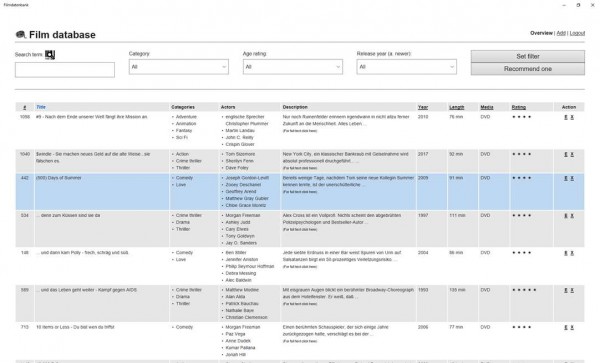 Film Database is a collection application for Blu-Rays, DVDs, and other media.
Note: an account is required to use the application. Registration is free, but mandatory. Data is saved online, an Internet connection is therefore required.
You can add movies in a number of ways, for instance by scanning the barcode of Blu-Rays that you own.
Information is retrieved automatically in this case including names, descriptions, ratings, categories and more.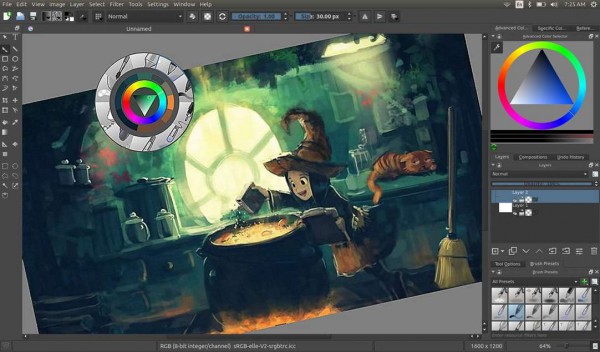 Krita is a free open source design tool that is also available as a desktop program for Windows, GNU/Linux and Mac OSX.
It supports a wide variety of features such as stabilizers to smooth brush strokes, nine different brush engines to customize brushes, or a seamless textures and patterns mode.
Mixed Reality Companion Apps (Acer and HP)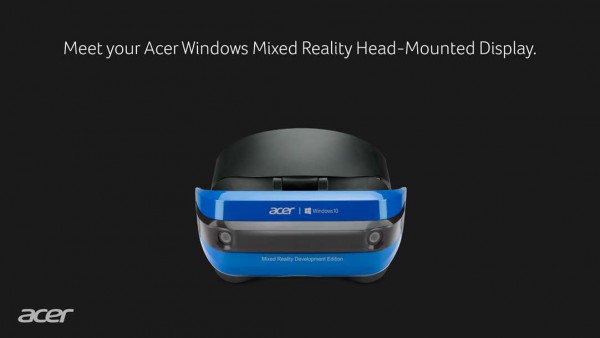 Acer and HP have released Mixed Reality Companion applications for their headsets.
Designed to provide users with a guided tour when they connect their Mixed Reality headsets to the PC, they are of no use if you don't have access to one of the headsets.
Acer and HP target August 2017 for general availability of Mixed Reality headsets.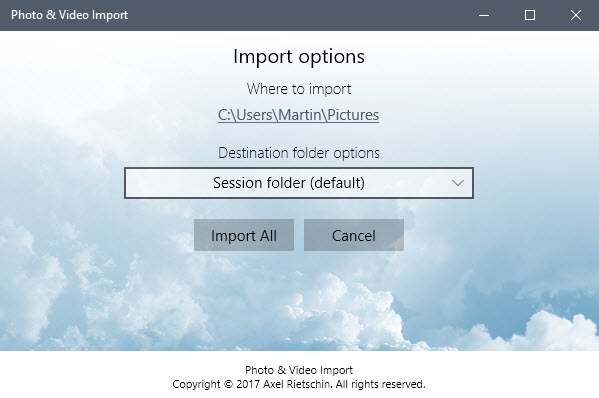 Photo & Video import is a new app that improves the import process of media files on Windows 10 devices. It is faster, and simpler than the default option, and may be set as the autoplay handler of media devices.
It has been developed by the author of FastPictureViewer, a powerful photo editor and management software for Windows.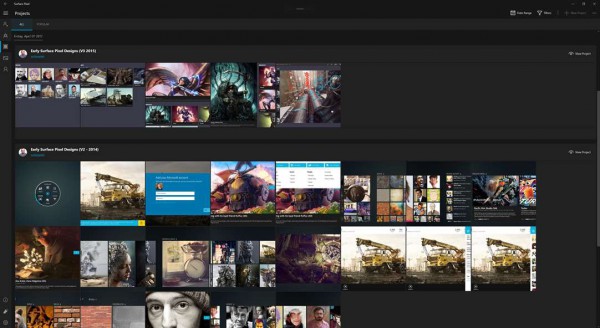 Surface Pixel, a third-party application for artists and creators has been designed as a portfolio app for artists.
The initial version ships with three core features: artist portfolios, project timelines, and visual feedback.
You can use the app to manage your portfolio, follow projects from start to finish, and to add annotations using pen and touch.
Notable updates
One Messenger update brings Native Inking support, and service pinning to Start.
Screenbits update brings support for in-game recording.