Seagate Game Drive Hub adds 8TB of storage to Microsoft Xbox One, Xbox One S, or Xbox One X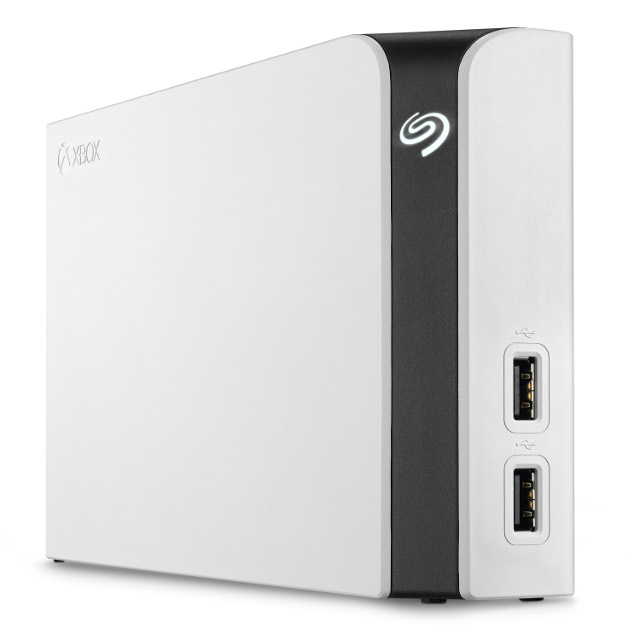 Today is a historic day for gaming, as earlier, Microsoft revealed its newest video game console -- Xbox One X. The latest variant of Xbox is smaller and more powerful than any model before it. It is backwards compatible with all Xbox One titles, and it also works with Microsoft's "Game Pass" subscription service, which offers over 100 downloadable games.
Regardless of which version of the console you have -- Xbox One, Xbox One S, or Xbox One X -- there is a good chance you might fill the internal hard drive. While 500GB or 1TB seems like a lot, it can fill quickly -- especially with the aforementioned subscription service. Today, Seagate announces a special USB hard drive for Xbox One. Called "Game Drive Hub," it features a 3.5-inch 8TB drive and a front-facing two-port USB hub.
"The month of June will undoubtedly go down as a great month for Xbox gamers. First, Xbox Game Pass went live at the beginning of the month, giving access to a regularly updated catalog of 100+ Xbox games. This week at E3 the next big Xbox titles will be revealed, making gamers further brim with anticipation. With Xbox Game Pass allowing direct downloads, and added games coming to the Xbox library, having enough space to enjoy all this greatness is critical," says Seagate.
The company also says, "That's why Seagate took its latest storage solution for Xbox gamers to the next level. The new Seagate Game Drive Hub for Xbox features 8TB of storage and a multi-purpose USB hub for players with massive game libraries demanding peak game storage capacity for today's most advanced games. Designed and tested in collaboration with Xbox, Game Drive Hub for Xbox works seamlessly with any console in the Xbox One family of devices (Xbox One, Xbox One S and Xbox One X)."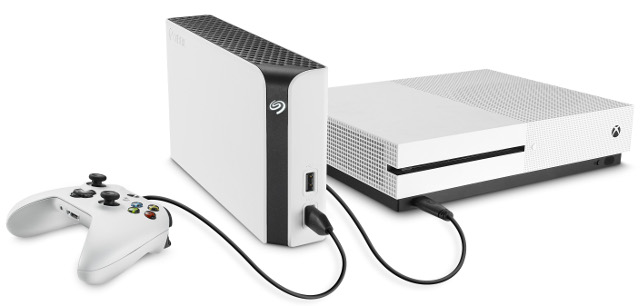 Adding 8TB to your Xbox One will not come cheap. The Seagate Game Drive Hub costs $199 -- you can get an Xbox One S for that price! Still, it is sort of reasonable given the monstrous capacity. Keep in mind, it will require a dedicated energy source -- it cannot be powered from the Xbox. Exactly when you can buy it is not entirely known -- Seagate simply says later "this month."