Happy birthday to the GIF... and welcome to Facebook comments!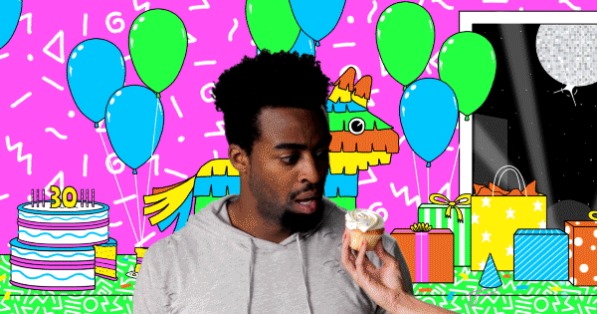 Today marks the 30th anniversary of the GIF. The humble file format has -- after protracted arguments about how to pronounce the word -- come a long way. After years irritating people in the format of flashing animated ads, the images are now used to adorn messages with pithy memes and pertinent video clips.
GIFs in their current incarnation are supported by messaging tools and social platforms left, right and center, and after including a dedicated GIF button in Facebook Messenger, the social network is now rolling out the same feature in comments.
The idea is very simple and the only real surprise is that it has taken Facebook so long to roll out the feature. The company says: "We know people love communicating with GIFs on Messenger, and we're also making it easier to use GIFs on Facebook. Today we're introducing the ability to add GIFs in comments for all people on Facebook globally. Just tap the GIF button when you go to make a comment, type in what you're looking to say, and add the GIF that really nails it!"
As it's the birthday of the GIF, Facebook has decided to share some (possibly) interesting facts about how the cheeky little animations have been used on Messenger:
People on Messenger sent nearly 13 billion GIFs in the last year, or nearly 25,000 GIFs every minute
GIF sends on Messenger have tripled in the past year
New Year's Day 2017 was the most popular day ever for GIF sends on Messenger, with more than 400 million GIF sends
And what birthday would be complete without a party? Facebook wasn't going to let this opportunity slide, and is throwing a GIF party (I know, I know... contain yourselves, please...) and has teamed up with GIPHY Studios to create a series of celebratory GIFs with some of the biggest names online. Grab them at giphy.com/Facebook.