Microsoft has made no attempt to make the Surface Laptop even slightly repairable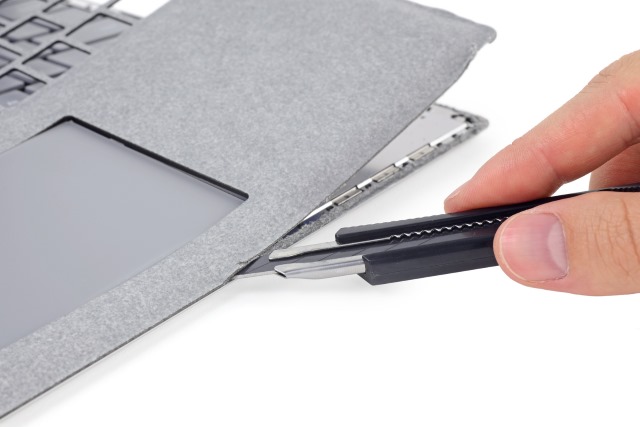 It has been a few weeks since Microsoft launched the new Surface Laptop, and the Windows 10 S machine has been very well received. If you do get one, though, you'd better hope that nothing goes wrong with it.
A teardown of the device reveals that the Surface Laptop is largely held together with glue, and if you were to attempt any sort of repair, you would likely damage it. It also shows that components such as CPU and memory are soldered in place so they can't be replaced or upgraded. Overall it was given a rating of 0 out of 10!
The teardown was carried out by the stalwarts at iFixit who have dismantled numerous Surface devices in the past, and awarded all of them poor repairability scores. The Surface Laptop, however, takes things to a new level.
With no obvious way into the case -- no screws or clips -- it was necessary to pry off the keyboard, causing impressive levels of damage along the way. iFixit was so disappointed by what it found that it not only handed out a score of 0/10, it concludes:
The Surface Laptop is not a laptop. It's a glue-filled monstrosity. There is nothing about it that is upgradable or long-lasting, and it literally can't be opened without destroying it.
iFixit makes a number of observations about the Surface Laptop:
This laptop is not meant to be opened or repaired; you can't get inside without inflicting a lot of damage.
The CPU, RAM, and onboard storage are soldered to the motherboard, making upgrades a no-go.
The headphone jack, while modular, can only be accessed by removing the heat sink, fan, display, and motherboard.
The battery is difficult and dangerous to replace, giving the device a limited lifespan.
Check out the summary video below:
Head over to iFixit to see the full teardown.
Image credit: iFixit