The pros and cons of smart light bulbs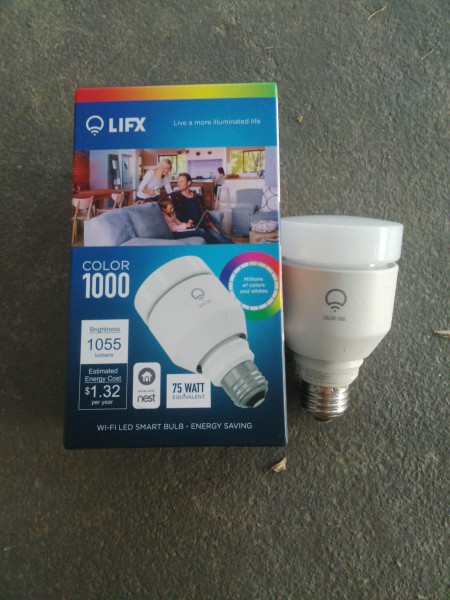 Home automation, "the internet of things" or IoT, has been a popular subject for the past couple of years. Unfortunately, that subject isn't always good -- some things have proven infinitely hackable, making it a bit on the worrisome side.
One of the first items to make the mainstream was light bulbs, and we've played around with a few and here is what we have found.
The Bad
Two words -- GE Link. They work through a Wink Hub which links up just fine with the Amazon Echo so that you can control things by voice. In theory, that's perfect and the hub never seems to have problems. The complaint here is with the bulbs themselves. Of the four we tested, one went on the blink -- literally, it just blinked all the time. Over time they have all had to be reset on multiple occasions. A process that involves using the wall switch to turn them on and off five times, leaving them off for three seconds each time. You may or may not have to also reset them with Alexa after that.
The Good
There is a lot be said here for some of the fixtures we have tested. The Cree bulbs are reasonably priced and have had no problems over time. They can also be controlled through the Wink Hub and work with Alexa.
LIFX is an excellent choice. It requires no hub, you simply download the app to your phone or tablet and turn it on and off, or set a timer for it to go on and off at certain times. You can also control its colors through the app -- reminiscent of a Philips Hue. The TP-Link bulb works the same and equally well.
Similarly, the WeMo plug is excellent if you have a non-smart bulb. Just plug in a lamp and use the app to control it. Again you can control at will or set a timer. No hub required here.
Conclusion
While there are many other IoT products on the market, light bulbs are a good starting point. Some require hubs, some do not. Some link with Alexa and can be controlled by voice, others don't. Pick and choose carefully and be wary of the problems. My colleagues at BetaNews may or may not be able to turn my lights on and off and Alexa is always listening -- the TV sometimes wakes it up with possibly amusing responses. But all of this technology is fun to play with. It's like the modern equivalent of the Atari 2600 of my youth.