Ethereum price plunges to $0.10 before bouncing back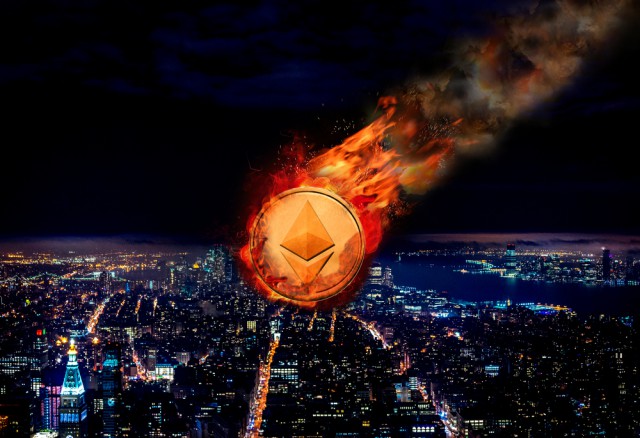 Ethereum has redefined volatility in the cryptocurrency market. On the GDAX exchange, the second most valuable cryptocurrency dropped to as low as $0.10 in trading before the price swiftly recovered.
The price of Ethereum is hovering around the $336 mark at the time of writing this article. What caused the plunge? GDAX blames it on a basic sell order, albeit one of really high value.
"On 21 June 2017 at 12:30pm PT, a multimillion dollar market sell was placed on the GDAX ETH-USD order book. This resulted in orders being filled from $317.81 to $224.48, translating into a book slippage of 29.4 percent. This slippage started a cascade of approximately 800 stop loss orders and margin funding liquidations, causing ETH to temporarily trade as low as $0.10."
GDAX does not mention whether anyone actually managed to score Ethereum for $0.10, implying that the actual trading price didn't go lower than $224.48. Still, even at that value, buyers stand to make a pretty penny by selling theirs today.
The exchange adds that it suspended ETH-USD trades until it was sure that its systems were working correctly. Based on its policies, it has honored all trades though, which it says is "critical to maintaining the integrity of an exchange."
Ethereum has had a few problems these past couple of days, on top of this massive plunge, mostly due to ICOs (Initial Coin Offerings), like Status, that overloaded the network. As a result, other major exchanges have decided to freeze Ethereum wallets until the network stabilized.
It remains to be seen how the price of Ethereum will evolve over the next couple of days.