Bitcoin is stronger than Ethereum -- the flippening will have to wait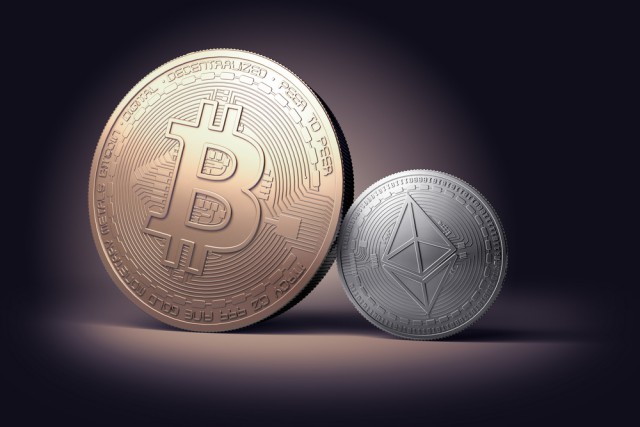 When the price of Ethereum broke the $400 mark earlier this month, the flippening looked like a sure thing. Pundits were expecting it to soon surpass Bitcoin and become the most valuable cryptocurrency in the process. However, fast forward to today, Ethereum is crashing hard while its rival is still holding well.
The price of Ethereum has dropped to around $235, bringing its market cap down to around $21.9 billion. Meanwhile, Bitcoin is trading for around $2330, and its market cap is around $38.8 billion. From a difference of less than $8 billion in market cap, Bitcoin's lead has more than doubled in just a couple of weeks.
When Bitcoin and Ethereum crashed after reaching record levels I called it a "massive correction." Looking back at the price of Ethereum that day, which was around $310, I think that "massive" was an exaggeration. What we are seeing today is far worse.
Bitcoin, on the other hand, was trading for around $2,250 on a major exchange during that initial correction. It is a good sign that it has remained relatively stable during the correction, though it remains to be seen whether it will hold above $2,000 or dip under in the following days.
The ETH/BTC pair was trading at above 0.15 when Ethereum was at its peak. Today, the pair went under 0.10, and is currently just above that critical mark on major exchanges (however, at least one, still shows ETH/BTC under 0.10). That is not a good sign for Ethereum, which will have its work cut out to regain investors' trust.
The flippening looks more and more like a distant dream at this stage. Of course, the market can always bounce back, but, for the time being, Bitcoin's spot as the number one currency is safe.
There is something to be said here about other cryptocurrencies as well. Since Bitcoin controls the narrative, its failure to grow, combined with Ethereum's massive crash, is wreaking havoc in the altcoin space.
With just a handful of exceptions, all other cryptocurrencies are in the red as well. The market cap is down to under $90 billion, as a result. Earlier this month, it was well over $110 billion.
Photo Credit: Wit Olszewski/Shutterstock