PlayStation Now finally adds PS4 titles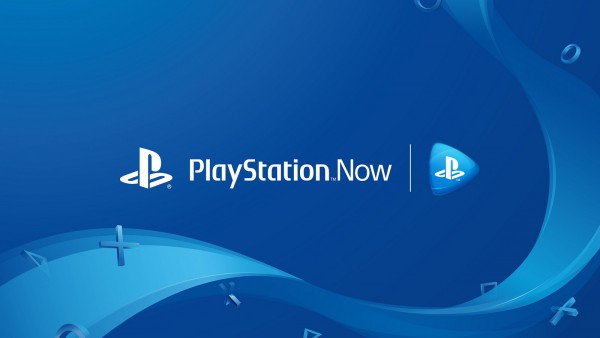 Sony's subscription-based game streaming service received a massive update today -- not entirely because of the number of new titles available, but because of the fact that the new titles are from the PS4 library. Until now, the service only offered streaming PS3 games.
The addition of PS4 games to the platform has been discussed since it was introduced back in 2014. However, no firm plans to do so were ever confirmed until now. Surely not coincidentally, it just so happens to have arrived just one month after Microsoft launched its competing Xbox Game Pass platform, which offers streaming Xbox One titles.
Announced at the Official PlayStation Blog, the massive functionality update comes with 20 PS4 games at the start (full list below). Combined with the existing, impressive collection of PS3 titles that will remain as part of the service, that brings the total number of games available on PlayStation Now to over 500.
Having both PS3 and PS4 available under one service makes for a unique user experience, as it accommodates the trophy system for both platforms, you will be able to play online against players who are logged in from either console, and save files are stored on the cloud so that PlayStation Plus subscribers can also retrieve them directly from either system when they are not connected to PlayStation Now.
With this announcement, Sony is also reviving its annual subscription option: for $99.99, you can get access to PlayStation Now for 12 months. That's about a $140 savings compared to the standard $19.99 monthly price. To help get new subscribers on board, though, Sony is also offering an introductory price of $9.99 for the first month for new customers (which then renews at $19.99).
It's a significant update to the PS Now platform, however, it does come at a cost to existing users. Previously, Sony was building up PlayStation Now as a platform that provided PlayStation games to a wider audience of players. There is an Android version of the service for Android TV-powered Sony TVs and Blu-ray Disc players, and a special version was also created for Samsung TVs.
Because those platforms were not built to be able to stream the much more intensive PS4 titles, Sony has confirmed in a much quieter announcement that PS Now will be discontinued on those devices on August 15.
In addition, for the same reason, PlayStation Now will also be discontinued on outdated PlayStation devices: PS3, PlayStation Vita, and PlayStation TV.
However, access to PlayStation Now will remain intact on Windows 10 PCs, with that version of the service receiving the same updates as the PS4 version.
Between now and August 15, players on these devices will still be able to access the PS3 catalog only. Because save files are stored to the cloud, all existing save files from users who use PS Now on these devices will be able to continue their games on a PS4 or Windows 10 PC, or on a real PS3 console with a PlayStation Plus subscription.
The full list of initial PS4 games is below:
Killzone Shadow Fall
God of War 3 Remastered
Saints Row IV: Re-Elected
WWE 2K16
Tropico 5
Ultra Street Fighter IV
F1 2015
Darksiders II Deathinitive Edition
Evolve
MX vs ATV Supercross Encore
Resogun
Helldivers
Broken Age
Dead Nation: Apocalypse Edition
Grim Fandango Remastered
Akiba's Beat
Castlestorm Definitive Edition
Exist Archive: The Other Side of the Sky
Nidhogg
Super Mega Baseball