Three's Go Binge tariff lets you stream Netflix and more without using your data allowance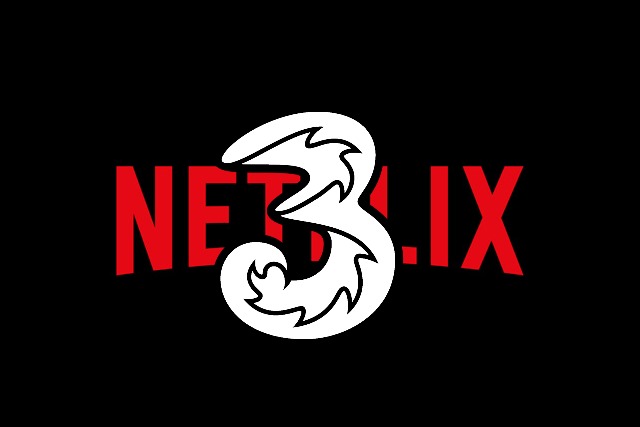 UK mobile operator Three has introduced a new tariff that lets subscribers stream music, TV and movies from a number of services without eating into their data allowance. The Go Binge Tariff allows for all-you-can-eat streaming access to Netflix, TVPlayer, Deezer and SoundCloud.
If this sounds a little familiar, that's because T-Mobile has a similar tariff with an incredibly similar name: Binge On. Of course, there is potentially a slight catch: price.
Three explains that users may have to jump to a tariff with a higher data allowance (and a higher cost) in order to take advantage of Go Binge. "Any existing contract, SIM only and broadband customers will need to change to a higher price plan in order to benefit from the removal of data charges across the four services, Netflix, TVPlayer, Deezer and SoundCloud. New customers on eligible plans will automatically have the service enabled although customers can opt-out. The service will provide all-you-can-eat (AYCE) streaming access to the four services for customers on Advanced plans with a 4GB or above data allowance."
Three is yet to provide details of Go Binge tariffs.
The company is introducing the packages in response to research that shows huge numbers of people using the binge-watching of shows as a way to relax. Three goes as far as suggesting that binging is actually good for people's social lives: "One in 10 feel that binge watching benefits their social life by providing topics of conversation and shared experiences between them and their social circle."
In removing data charges from streaming services, Three runs the risk of riding roughshod over net neutrality rules. CEO David Dyson told the Independent:
It is a brand new offering, the first of its kind in the UK. We know there are a lot of people in the UK with Apple Music, Spotify, Amazon Prime subscribers who access Amazon videos and so on, well, this is a platform we want to build from and it needs to be an open platform to comply with net neutrality guidelines.
It's hard to imagine that such tariffs won't prove popular, and we can expect to see other carriers following suit, and more streaming services being offered up.