Qualcomm pursues iPhone ban in US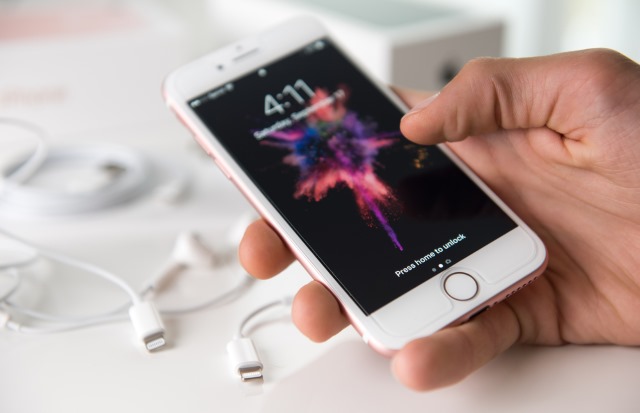 We've known for a few months that Qualcomm is interested in banning iPhone imports in US, and now the company is making its intention official by filing a patent infringement complaint with the International Trade Commission (ITC).
Qualcomm claims that Apple infringes at least one of six patents that it has on "key technologies that enable important features and functions in iPhones," which is why it has requested the ITC to investigate the matter and "ultimately [...] bar importation" of those devices.
Qualcomm hasn't specified which iPhones it wants to ban the import of, but it does say that it is "seeking the LEO [Limited Exclusion Order -- or the ban] against iPhones that use cellular baseband processors other than those supplied by Qualcomm's affiliates."
"Qualcomm's inventions are at the heart of every iPhone and extend well beyond modem technologies or cellular standards," says Qualcomm executive vice president and general counsel Don Rosenberg. "The patents we are asserting represent six important technologies, out of a portfolio of thousands, and each is vital to iPhone functions. Apple continues to use Qualcomm's technology while refusing to pay for it. These lawsuits seek to stop Apple's infringement of six of our patented technologies."
Intel is the other big supplier of cellular chips for iPhones, with its modems being used in certain iPhone versions. If you remember, there was a report a while back that showed that Qualcomm's cellular modems are better than Intel's on the iPhone 7, in terms of performance.
Apple, after the report was posted, decided to even things out, so it released an update that made performance similar, basically by crippling the performance of Qualcomm's cellular radios. Qualcomm wasn't pleased about it, so it sued Apple in mid-April because of it.
But, going back to the latest round between the two companies, Qualcomm is also looking to get a cease and desist order to ban the sale, marketing, advertising, demonstration, and warehousing of any imported iPhones that infringe upon those patents.
Qualcomm has even posted a PDF that explains what makes those six patents essential to iPhones. You have improved battery life, better performance, data transfer functionality, and faster connectivity, among other benefits, based on Qualcomm's claims. The company also claims that Apple refuses to pay for them, despite not being standards essential patents or old patents.
As is usually the case with these things, it will take a while before the ITC hands out a verdict. Qualcomm itself doesn't expect the case to be tried until next year and ITC's investigation to start before August, so this shouldn't affect the launch of the next iPhones.
Image credit: Anna Hoychuk / Shutterstock