Spotify denies creating and promoting 'fake artists' but the evidence is mounting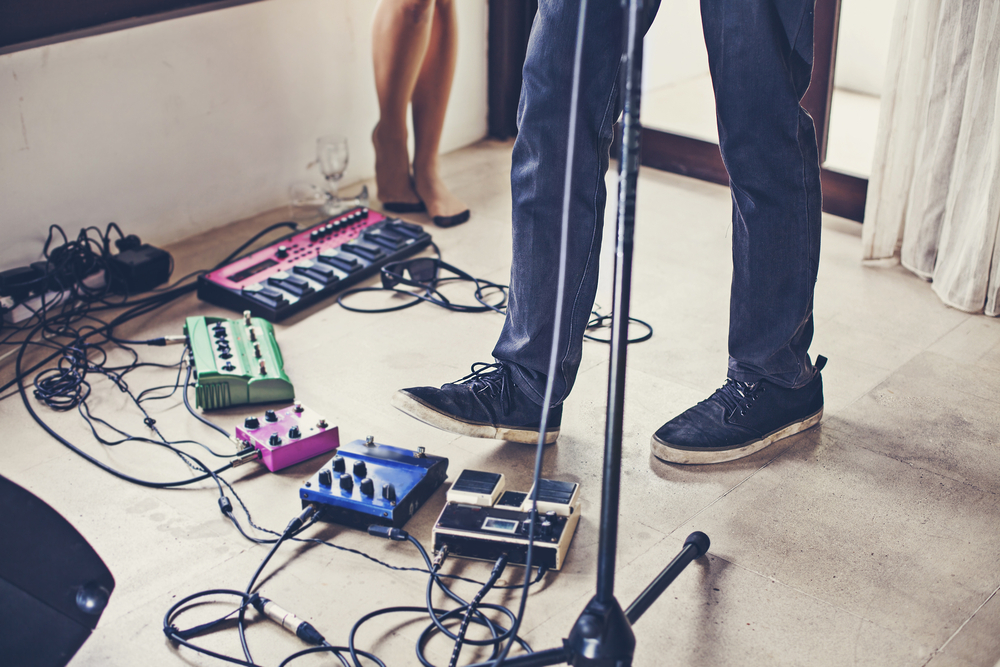 Last summer, industry website Music Business Worldwide ran a story claiming that Spotify was bulking up its platform with 'fake artists' created by producers under untraceable pseudonyms.
Culture publication Vulture brought the story to a wider audience a few days ago, prompting Spotify to finally release a statement vehemently denying the allegations, but here's where it gets interesting.
The claim is that Spotify has sourced tracks from fake artists to use on popular genre-based playlists such as Peaceful Piano, Piano In The Background, Deep Focus, Sleep, Ambient Chill and Music For Concentration. These tracks have racked up millions of plays as a result, but despite the success, the featured artists have zero profile outside of Spotify -- no biography, no social media, no YouTube presence… nothing. If Spotify has sourced this music itself, as is claimed, it can save a small fortune in royalty payments.
In response to the stories, Spotify said:
We do not and have never created 'fake' artists and put them on Spotify playlists. Categorically untrue, full stop. We pay royalties -- sound and publishing -- for all tracks on Spotify, and for everything we playlist. We do not own rights, we're not a label, all our music is licensed from rights-holders and we pay them -- we don't pay ourselves. We do not own this content -- we license it and pay royalties just like we do on every other track.
While that might seem like a pretty clear-cut response, Music Business Worldwide notes that the indignant comment doesn't address the claims that the service is littered with fake artists. To prove its point, MBW listed 50 such unknown artists and the vast number of plays they've enjoyed so far, and the evidence certainly seems damning:
Spotify's fake artists: MBW's big list (total streams)
Amity Cadet (9.2m)
Gabriel Parker (24.9m)
Charlie Key (23.6m)
Ana Olgica (23.5m)
Lo Mimieux (22.3m)
Mbo Mentho (10.3m)
Benny Treskow (14.9m)
Greg Barley (21.4m)
Relajar (13.4m)
Jeff Bright Jr (15.8m)
Mayhem (10.2m)
Novo Talos (17.2m)
Advaitas (7.4m)
Clay Edwards (4.7m)
Benny Bernstein (9.6m)
Enno Aare (17.1m)
Amy Yeager (5.7m)
Otto Wahl (27m)
Piotr Miteska (26.7m)
Leon Noel (2.7m)
Giuseppe Galvetti (2.7m)
Caro Utobarto (1.2m)
Risto Carto (1.7m)
Enno Aare (17.1m)
Hultana (3.2m)
Hiroshi Yamazaki (8.6m)
Milos Stavos (7.1m)
Allysa Nelson (4.3m)
They Dream By Day (16.2m)
Evelyn Stein (14.3m)
Józef Gatysik (10.4m)
Jonathan Coffey (480k)
Pernilla Mayer (4.2m)
Hermann (11.8m)
Aaron Lansing (11.3m)
Dylan Francis (6.5m)
Christopher Colman (509k)
Sam Eber (1.6m)
Fellows (3.3m)
Martin Fox (2.5m)
Deep Watch (4.8m)
The 2 Inversions (10.3m)
Bon Vie (4.7m)
Wilma Harrods (5.3m)
Antologie (5.8m)
Heinz Goldblatt (513k)
Charles Bolt (32.4m)
Samuel Lindon (11.8m)
Tony Lieberman (2.5m)
Mia Strass (8.9m)
Photo credit: Mila Supinskaya Glashchenko / Shutterstock