Nintendo Switch finally gets a video streaming app -- in Japan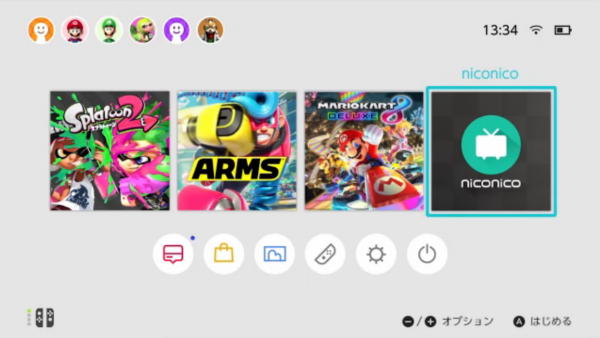 Nintendo is finally bringing a third-party video streaming service to its Switch console for the first time since the system launched in March. However, it's not Netflix or Hulu.
It's Niconico, Japan's main YouTube rival which launched in 2006 but has become an increasingly popular platform in the country in recent years (it's currently among the top 10 websites in Japan).
This means, obviously, that the app will only be available to users who have a Japanese Nintendo Switch account. Anyone in any region can create such an account, however, the content and navigation will of course only be in Japanese regardless of other system settings.
The announcement does have broader implications, as it officially starts the clock on Nintendo allowing third-party services to be a part of the Switch platform. The company intentionally avoided offering Netflix, Hulu, and other apps at the outset because it wanted to emphasize the system as something with a 100 percent dedication to gaming.
That plan, heavily questioned in an industry where video streaming apps are ubiquitous, seems to have paid off quite well for Nintendo as Switch sales continue to go through the roof, and every review about the system has been about...the system, and not about critiques for how well it can stream or play someone else's content.
However, Nintendo did also make sure at the outset to note that external apps and content providers would eventually make their way to the Switch. No timeline has been provided for when the more expected apps like Netflix and YouTube will be available, but the Niconico announcement means that the wall has been broken and now it's just a matter of time.
The Niconico app will officially launch for Japanese users tomorrow, July 13.