Here's how to get Apple AirPods in black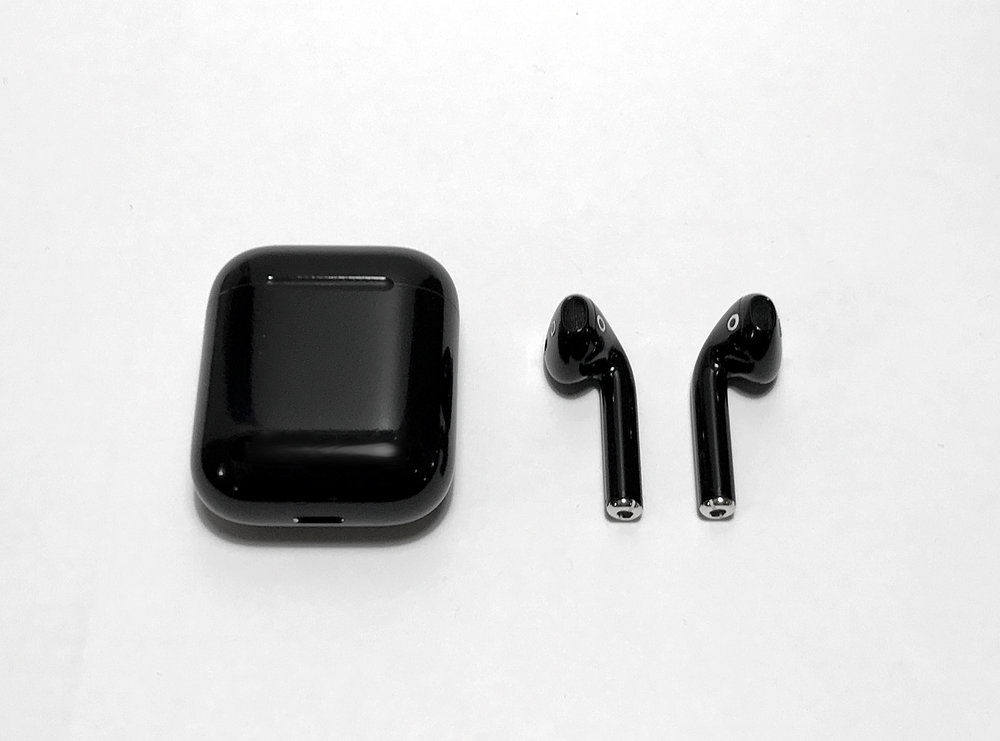 If you're in the market for some wireless headphones, and you own an iPhone, iPad, Apple Watch, and/or Mac, then Apple's AirPods are likely on your list of possible purchases. Once setup, they're always on, always connected, and they can detect when they're in your ears, so the music will pause the second you remove them.
The biggest downside, besides the $159 asking price, is they only come in one color -- white. That's not great if you own a Jet Back iPhone, or you just don't like white headphones. But it is possible to get them in black, and in choice of finishes.
While you can't (currently) buy non-white AirPods from Apple, BlackPods offers a solution. The firm sells custom painted black AirPods in Classic (high gloss) and Stealth (satin) finishes, and if you already own some white AirPods, you can send them to the company to get them resprayed and custom finished in black.
The process takes around 10 days to complete.
As you might expect, BlackPods aren't cheap. If you want to buy the Classic version, they will set you back $279. The Stealth finish costs $299, and if you opt to send the company your own AirPods, the process of transforming them costs from $99.
You can get $20 off the price of any product or service in the store however, by using our exclusive custom code -- BETANEWS.