Malwarebytes AdwCleaner 7.0 heralds complete rewrite of adware removal tool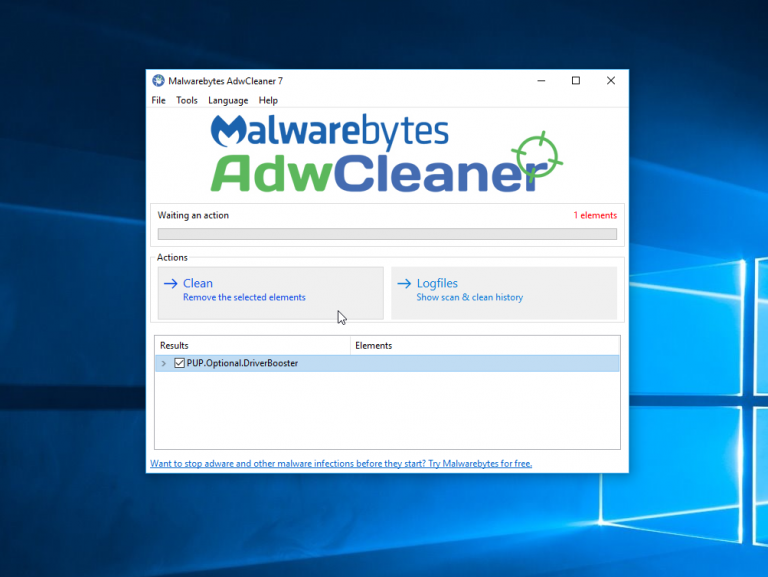 Malwarebytes has released AdwCleaner 7.0, a major new version of its portable Windows tool for removing adware, unwanted toolbars, PUPs and browser hijackers. It's the first major update since Malwarebytes acquired AdwCleaner back in October 2016.
AdwCleaner 7.0 arrives as a completely rewritten piece of software, complete with brand new user interface, database system and the promise of more effective removal and faster scan times.
AdwCleaner is a portable cleaning tool, so no installation is required. The program's changes are immediately obvious from the moment it's launched, with a new responsive -- and user-friendly -- graphical interface greeting the user.
AdwCleaner 7.0 unveils a new database format that supports the concept of families, along with a new database management system.
The program now uses a Content Delivery Network to provide database downloads, and also comes with its own in-app updater for getting the latest version. Users are also able to submit samples to Malwarebytes for further analysis.
The program now includes most of Malwarebytes' Junkware Removal Tool's technology, and in turn its own tech will be integrated in future Malwarebytes' products in turn. It's also no longer dependent on any third-party program DLLs -- specifically SQLite -- to run.
Changes include beefing up cleaning modules to more effectively work around system and permission issues, while the remediation process for browsers is now quicker and no longer corrupts preferences.
Scan times are said to be faster by 15-25 percent, the quarantine format is more robust and the program handles process killing better.
AdwCleaner 7.0.0.0 is available now as a freeware portable download for PCs running Windows 7 or later.