Google releases Android O Developer Preview 4, the last beta before the official launch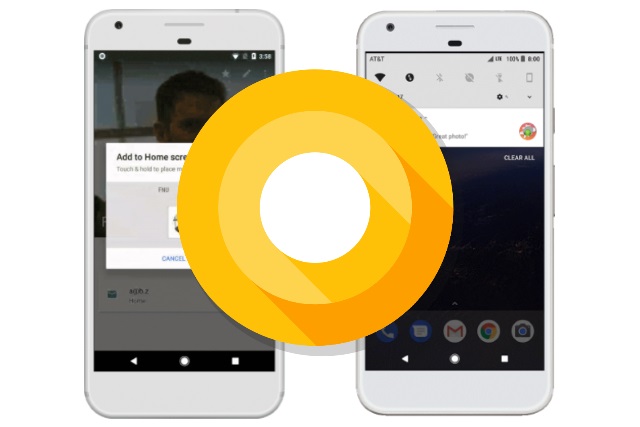 Android fans with a Pixel, Pixel XL, Pixel C, Nexus 5X, Nexus 6P or Nexus Player (or if you're happy using the Android Emulator) can now try out Android O Developer Preview 4. Google has released the final beta version of its mobile operating system as we draw ever-closer to the official launch of Android O -- or Android 8.0, if you prefer.
At this stage we don't know what the O stands for. There's an octopus-related Easter egg in Developer Preview 4, but that's not in keeping with the dessert theme naming convention. The biggest news in this release is the inclusion of the stable version of Android 26.0.0 Support Library, but the main focus is on small updates and stability improvements.
Android O Developer Preview 4 is the final chance devs have to ensure their apps are fully compatible with the upcoming release, particularly when it comes to pushing out app updates. Among the new features users have to look forward to are notification dots which provide quick access to key app functions, and support for picture-in-picture.
Writing about the new preview release, Google says:
Developer Preview 4 is a release candidate build of Android O that you can use to complete your development and testing in time for the upcoming official release. It includes the final system behaviors, the latest bug fixes and optimizations, and the final APIs (API level 26) already available since Developer Preview 3.

We're releasing the Developer Preview 4 device system images today, together with the stable version of the Android 26.0.0 Support Library. Incremental updates to the SDK, tools, and Android Emulator system images are on the way over the next few days.

We're also introducing a new version of Android Testing Support Library that includes new features like Android Test Orchestrator, Multiprocess Espresso, and more. Watch for details coming soon.
If you already have Developer Preview 3 installed, you should be prompted to install an update to the latest release. But if you're yet to take part in the Android Beta Program, you can head over to the Android Beta site to enrol and get downloading. There's also the option of manual flashing if you prefer.