Kaspersky (partly) launches its 2018 security products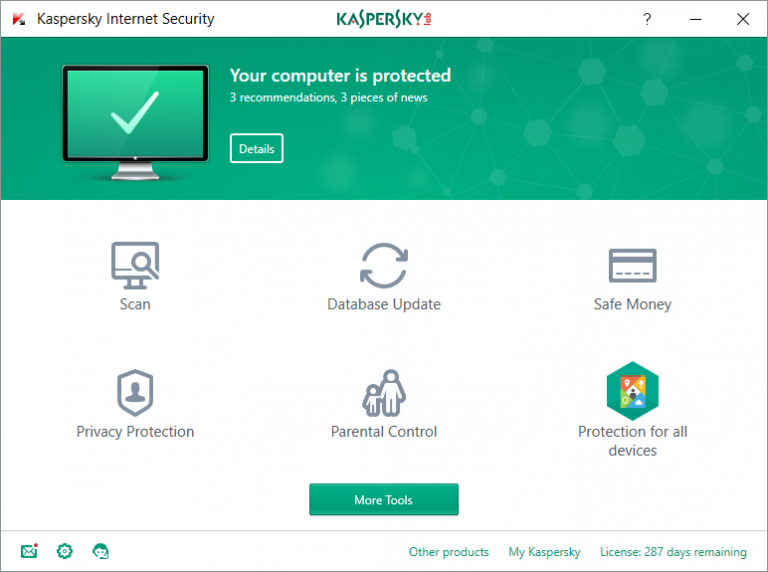 Every year, with a rather confusing release schedule, Kaspersky's global office will launch and announce their current range, but only in a select number of territories.
As an example, Kaspersky Internet Security 2018 and Total Security 2018 are available in the United States, Australia, Malaysia, but not in the United Kingdom, Europe and most other countries. The launch for the rest of the world will happen in early September when the products are fully localized.
All is not lost though. If you want to download the 2018 edition, earlier than the official launch in your territory, the US English version is available for everyone, right now.
So, what's new in the latest 2018 edition? Your computer is now protected whilst it's either booting or restarting, there's better protection against third-party manipulation of files on your hard drive and additional notifications to warn against a potentially malicious website.
For any reseller, Kaspersky has made it much easier for a user to be able to add a new license to an expired subscription rather than forcing the user to renew.
Is it us or are software companies appearing to run out of innovative new features? Luckily the 2018 edition will not require a new license, so you can simply download the latest version and install over your old 2016 or 2017 edition and it will pick up your current license period and continue through, without requiring a new license.
Trial versions of Kaspersky Internet Security 2018 and Total Security 2018 are available to download right now. If you're in Europe, you can purchase a 2017 license from our Downloadcrew Software Store and save.