Recover from ransomware with Paragon's Backup & Recovery 16 Free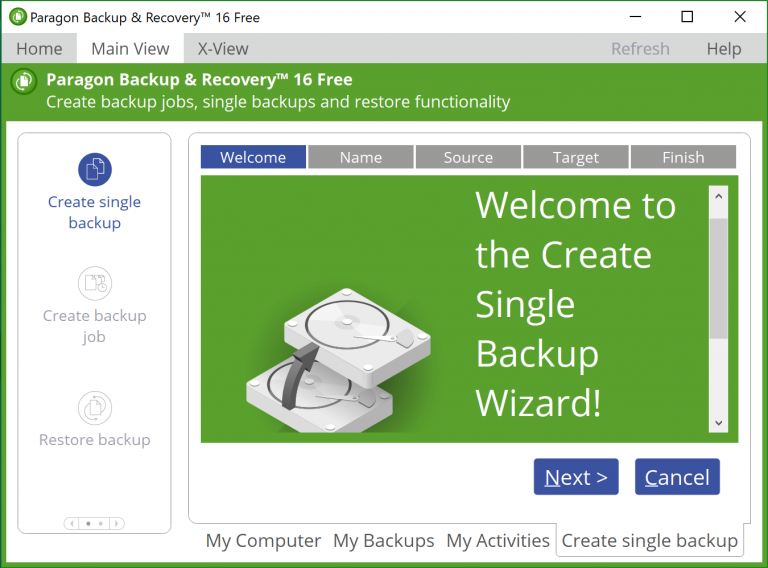 How often do you hear "it won't happen to me", which is the primary reason many of us do not bother to backup our data. Sure, like us you can store some of your most important files in the cloud, but that has storage limitations and none of us wants to spend time trying to salvage our computer when we're pressed for time.
The rise of ransomware means your computer is vulnerable, even if you have the latest security software. Once your files are encrypted, short of paying the ransom, there's little else you can do.
The most obvious solution is to backup your entire system drive and your most important files and folders. You need a backup tool for this and Paragon Backup & Recovery 16 Free has just been released and is an ideal tool for the job.
Although it is very basic, all you need is a backup tool to make a copy of both your system partition and key files. With Backup & Recovery 16 Free, you're able to choose a destination, but you're limited to local or network drives. You can't backup to the cloud, for example. What you do get is a comprehensive scheduling tool, so you could setup your backup to run overnight.
But herein lies a fundamental problem. Unlike commercial backup tools such as the superb O&O DiskImage 11 or Paragon's own Backup & Recovery 16, there's no differential backup, meaning you have to run a full run every time you need to backup your data, which can take forever. With differential backup, the scheduler would only backup files changed since the last backup, making the process swift and convenient.
Restoring your data in Backup & Recovery 16 Free is easy. Simply choose the files you want to restore or create a media recovery tool, which will enable you to recover your data if you can't boot back into your computer.
Download Paragon Backup & Recovery 16 Free right now. A separate 64-bit version is also available.