Apple joins Instagram to boast about iPhone photography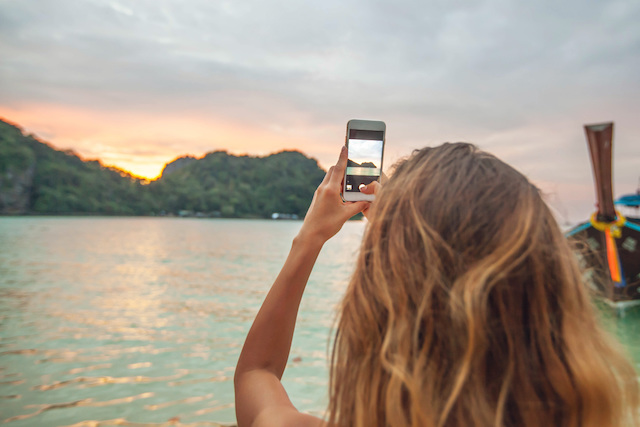 Smartphones have forever changed the photography market. While a standalone camera, such as a DSLR, may take a better photo, they can be a chore to carry and maintain. Not to mention, they can be very expensive. For many non-professional photographers, their phone is more than good enough. Heck, some people claim an iPhone, for example, can rival dedicated cameras.
Apple seems keen to brag about how good its iPhone is at photography -- there are countless TV commercials produced by the company that highlight that exact thing. Apple is also taking its bragging a bit further by way of social media. After increasing its activity on Twitter lately, the company has now joined Instagram too. Under the @Apple handle, the MacBook-maker is not sharing photos of its products, but instead, photos taken with them.
This is a very smart move by Apple, especially with the upcoming announcement of new iPhone smartphones in September. When a consumer is deciding on a new phone, camera quality is a huge driver -- especially for those with new babies. While many tech nerds focus on things like the operating system or apps, some people care more about the photo quality -- everything else be damned. Heck, this is what made some consumers buy Nokia Lumia smartphones despite the underlying Windows Mobile OS.
By beginning to show off the photo quality on Instagram now, Apple is establishing a destination for future iPhone shoppers to witness actual photos taken by the device. This will undoubtedly help consumers decide on a phone. Of course, there is one catch to this -- Apple isn't likely to upload any bad photos. Anything you see on the Instagram account should be brilliant, so take it with a grain of salt.
With all of that said, Apple iPhone devices are well known for being class-leaders in photography, so bad photos aren't likely with the exception of user error. Let us not forget, even a former Google SVP suggests iPhone over Android for photography -- a pretty damning statement by a former champion of the Android OS.
What do you think of the photos that Apple has shared on Instagram? Check them out here and tell me in the comments below.
Photo Credit: Yellowj/Shutterstock