Paragon Software releases Hard Disk Manager 16 Preview for free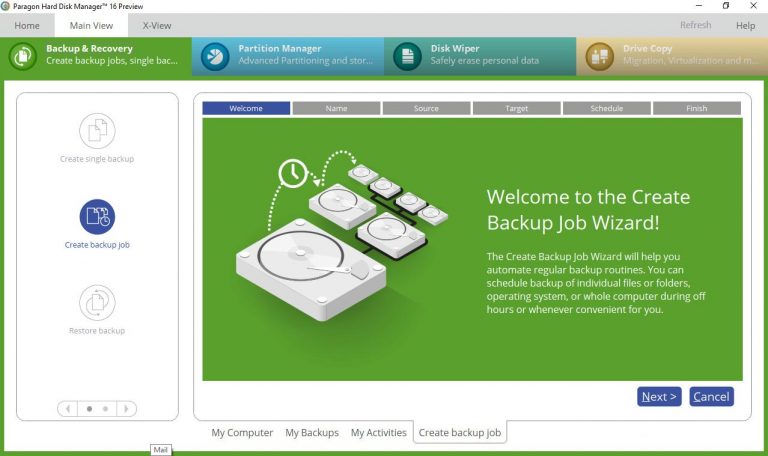 We used to be a huge Paragon Software supporter, met the company a few times in London to discuss strategies, but in the past couple of years it has almost completely disappeared under the radar, despite having a fantastic range of products across its portfolio. Whilst Acronis and our friends at O&O Software have powered forward, Paragon appears to have taken a step back.
Whether this is because it is focusing on its core market, Germany, or it moved in to the corporate market, it's unclear. Either way, we'd still recommend its products and and wrote about the updated Paragon Backup & Recovery 16 Free the other week.
This week we were surprised to see a free public preview of Paragon Hard Disk Manager 16, available to download right now. Normally the v15 Suite alone retails for $49.95, so this featured-packed hard drive maintenance toolkit is worth a download whilst available for free, preview or otherwise.
What is Hard Disk Manager 16, exactly? You receive four key modules designed to keep your drives in check. The Backup & Recovery module will backup your files and folders (or an entire drive) to a network drive or cloud. The Partition Manager enables you to keep your drive running smoothly by re-arranging your drive contents so they are accessed in a more logical manner.
If you want to dispose of your PC or an external drive, then the Disk Wiper module will safely and securely clear the drive using 10 different deletion algorithms to make sure your data cannot be recovered. The Drive Copy module is useful if you want to migrate your drive (or drive contents) to another computer or external drive. There is a full suite of recovery tools, including producing bootable media, if you need to get back in to your computer or find lost files in the future.
So, what's new in v16? You tell us. As we've mentioned in the past, software developers appear to be running out of ideas, especially since "Windows 10 support" has long since been used to justify major paid-for updates. Seriously, you do get a completely brand new user-interface which, according to Paragon Software, required 100 meetings and 400 pages of UI mockups to get right. Good to see it wasn't time wasted then.
The good news is, the preview will never expire, so it's worth downloading either the 32-bit or 64-bit version of Hard Disk Manager 16 right now.