Giveaway: Get Auslogics File Recovery 7 ($29.95 value) FREE for a limited time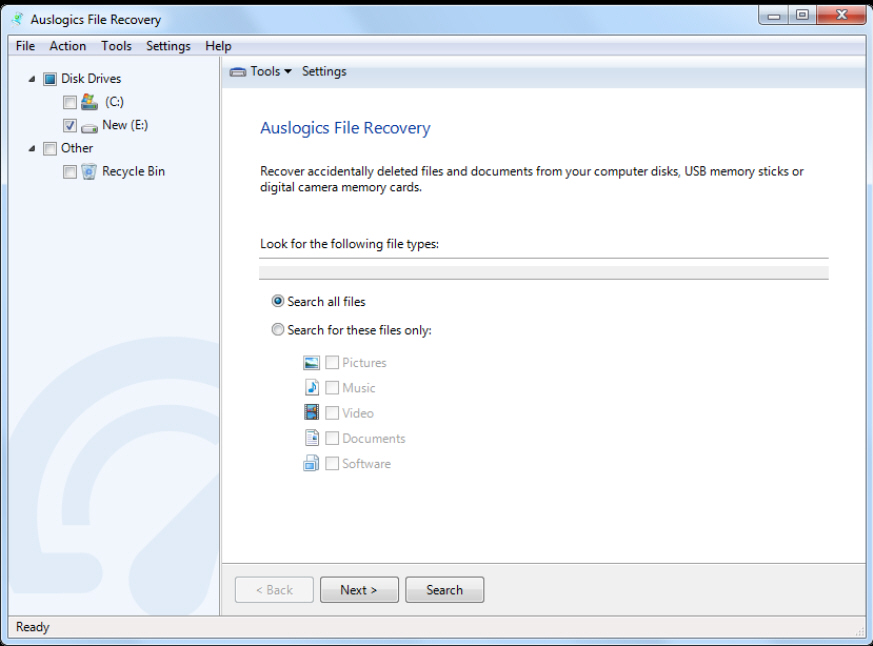 You give your computer a spring clean by removing a ton of files you've stored for years. Then you realize a few weeks later that you accidentally deleted important documents or old photos and there's no quick and obvious way of retrieving them.
The solution is a dedicated file recovery application. There are few better than Auslogics File Recovery 7 and we're offering you the full version, worth $29.95, across this weekend. It's always worth having a file recovery program within your suite of system tools.
It doesn't matter where your file is located or the format of the drive. You can search your entire internal hard drive or if you've deleted files from a USB drive, pop that in to your computer, select the drive and allow File Recovery to scan the contents. It will then list any recoverable files.
If you are looking for a specific file that you have accidentally deleted, you can speed things up by performing a search with a range of filters in place. When it comes to recovering files you can do so on a file by file basis, or you can select entire folders or even all files of a particular type -- this is a great option if you are recovering photos from a camera card that has been accidentally formatted. If you can't remember the name of a file you are looking for, file previews are available for a number of files type to help you to identify what you are looking for.
Enabling you to retrieve valuable files that you may have thought lost forever makes this an incredibly useful tool, but it can also be used for other purposes. Auslogics File Recovery can also be used to securely delete files that you would rather no one else was able to see. The File Shredder component makes it possible to quickly and securely delete files you are sure you do not need and also do not want anyone else to be able to recover.
To take advantage of this giveaway, go to the Downloadcrew Giveaway site, log in (or create a free account if you don't have one already), grab your copy of the program and get a free serial code -- but act fast, the offer runs until 13 August only, and expires at 23:59 Pacific Daylight Time.