Google adds phishing protection to Gmail for iOS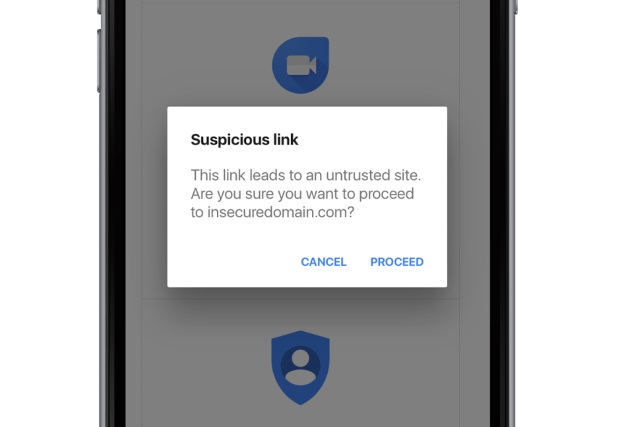 A few months ago, Google brought phishing protection to Gmail on Android. Now the company is doing the same for the iOS version of the app.
The feature is rolling out over the next few weeks, and it offers a couple of safety nets to protect users from visiting potentially dangerous links in emails.
SEE ALSO: Google adds phishing protection to Gmail app on Android
Links that are known to be dangerous will be blocked automatically, although Google does still give the option of proceeding to the site in question at your own risk.
Writing about the feature in a blog post, Google says:
Going forward, when you click on a suspicious link in a Gmail message on your iPhone or iPad, we'll show the warning below. We recommend that you use caution before proceeding, because the link is likely unsafe. Only proceed if you're confident there's no risk.
The update is rolling out to everyone, and you'll just have to sit back and wait for it to arrive on your device.