Google shows mad love to Hip-Hop culture with a dope interactive Doodle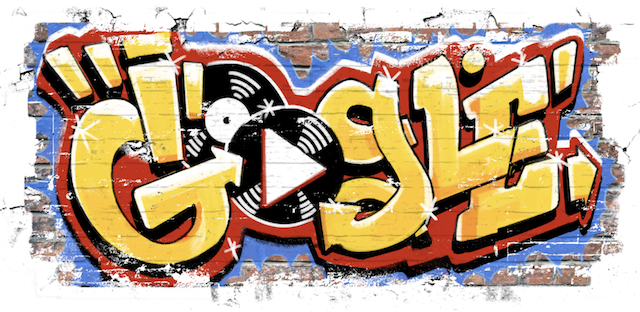 Hip-Hop isn't a music style, but an entire culture. It includes rap music, yes, but also graffiti, breakdancing, and DJing. Not to mention, there is clothing, language, and more. As the great KRS-One once said, "Rap is something you do, Hip-Hop is something you live." Very true words. Hip-Hop has positively improved society as a whole, by fostering the sharing of different viewpoints, and bringing people of different cultures and skin colors together. It started in New York, but has spread globally.
Google is a very forward-thinking company, and it often shows respect to different people and cultures through its Doodle program. If you aren't familiar, this is where it transforms the "Google" logo into an artistic representation of someone or something. Today, Hip-Hop is in the spotlight because August 11, 1973 is considered by some to be the day the culture was born. The search giant is using the Doodle to both educate people on the history of Hip-Hop and to celebrate the anniversary. In other words, Google is showing mad love.
"On August 11, 1973, an 18-year-old, Jamaican-American DJ who went by the name of Kool Herc threw a back-to-school jam at 1520 Sedgwick Avenue in the Bronx, New York. During his set, he decided to do something different. Instead of playing the songs in full, he played only their instrumental sections, or "breaks" - sections where he noticed the crowd went wild. During these "breaks" his friend Coke La Rock hyped up the crowd with a microphone. And with that, Hip Hop was born," says Google.
The search giant also says, "Today, we celebrate the 44th anniversary of that very moment with a first-of-its-kind Doodle featuring a custom logo graphic by famed graffiti artist Cey Adams, interactive turntables on which users can mix samples from legendary tracks, and a serving of Hip Hop history -- with an emphasis on its founding pioneers. What's more, the whole experience is narrated by Hip Hop icon Fab 5 Freddy, former host of Yo! MTV Raps."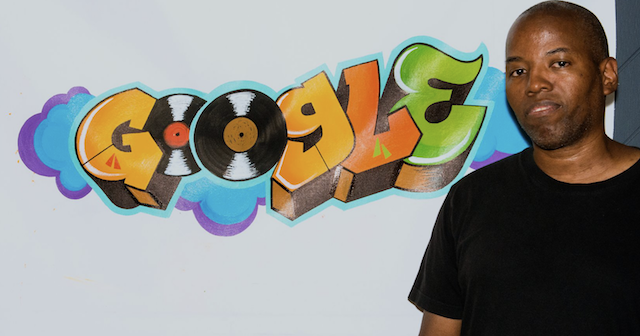 The Hip-Hop Google Doodle itself is of graffiti, and yes I know, this art form can be illegal depending on where it is done. Still, it is art, and it can be quite brilliant, in fact. By clicking on it, you are treated to a cool narrative by the legendary Fab 5 Freddy. He then gives a tutorial on how to use two turntables and a mixer to scratch and mix records. It's actually very cool.
This interactive Doodle even gives the ability to "dig through crates" which means looking through a selection of records. You can then put the virtual record down on the turntable and have some fun scratching and mixing! You can even adjust the BPM (beats per minute). By doing different things, you can unlock information about important people in Hip-Hop. Word up!
To check out Google's Hip-Hop Doodle, simply click here or visit the company's webpage today.