New LibreELEC Kodi Linux distro update arrives -- download it now!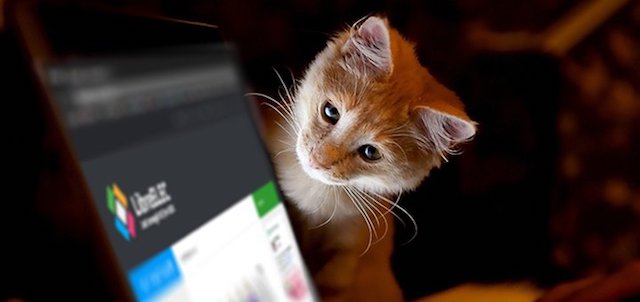 Kodi is one of the best media centers available. Its cross-platform nature makes it usable on many different operating systems. Not only is it good for locally stored music and video, but with the use of add-ons, the sky is the limit. Fans of Premier League Football (soccer), for instance, can use Kodi to watch matches.
Where Kodi really shines, however, is with Linux. More specifically, the best experience is when the media center is the star of the show. Luckily, there are some Linux distros that exist solely to run Kodi. One such popular distro is LibreELEC -- a fork of OpenELEC. Today, an update to that operating system becomes available and you can download it immediately. There are images available for Raspberry Pi, WeTek, and of course, x86_64.
Today's update is LibreELEC (Krypton) v8.1.0 BETA. Despite being a beta, it should be fine to install. After all, this is an operating system focused on media -- not a desktop or business OS. In other words, if you need to roll back it won't be the end of the world.
"This is a BETA of our 8.2 release; a mid-year bump to enhance hardware support and capabilities. It adds 10-bit HEVC support for recent Intel GPU generations, Samba 4.6 which brings support for SMB2/SMB3, and several SSL issues are resolved in a switch to OpenSSL. We continue to refine firmware we embed; removing old and unused files to reduce image size while adding new drivers and firmwares based on team findings and user reports. Kodi is updated to 17.4-RC1 with minor bugfixes since v17.3," says Christian Hewitt, LibreELEC.
Hewitt also says, "The latest 'Creators Update' for Windows 10 removes SMB1 client/server support and many NAS devices now ship with configuration that only supports SMB2/3, which causes problems because all versions of Kodi before 17.4 can only make SMB1 connections. This release includes changes that allow the Kodi SMB client and our embedded Samba server to work with SMB2/3 connections; improving SMB security and performance on most hardware."
If you intend to use Kodi with add-ons to stream potentially illegal content, you may wish to consider a VPN.
The LibreELEC team shares the following significant changes in Krypton v8.1.0 BETA.
Fix NAND install on WeTek Hub/Play 2 after Android Marshmallow updates
Update RPi kernel to 4.9.41
Update Generic kernel to 4.11.8
Update from LibreSSL to OpenSSL
Update to Samba 4.6.6
Update nVidia main driver to 384.59
Update to lirc 0.9.4d
Update linux-firmware and misc-firmware packages
Add Virtual project into Generic
Add buildsystem changes to make backports from master easier
Remove Tvheadend 4.0 server add-on (as superseded by Tvh 4.2)
Ready to download? You can get LibreELEC (Krypton) v8.1.0 BETA using the links below.
New installations using the LibreELEC USB-SD Creator app

LibreELEC.USB-SD.Creator.Linux-32bit.bin (info)
LibreELEC.USB-SD.Creator.Linux-64bit.bin (info)
LibreELEC.USB-SD.Creator.macOS.dmg (info)
LibreELEC.USB-SD.Creator.Win32.exe (info)

New installation using 3rd party USB or SD writer apps (.img.gz)

LibreELEC-Generic.x86_64-8.1.0.img.gz (info)
LibreELEC-RPi.arm-8.1.0.img.gz (info)
LibreELEC-RPi2.arm-8.1.0.img.gz (info)
LibreELEC-Slice.arm-8.1.0.img.gz (info)
LibreELEC-Slice3.arm-8.1.0.img.gz (info)
LibreELEC-imx6.arm-8.1.0.img.gz (info)
LibreELEC-Odroid_C2.aarch64-8.1.0.img.gz (info)
LibreELEC-WeTek_Play.arm-8.1.0.img.gz (info)
LibreELEC-WeTek_Core.arm-8.1.0.img.gz (info)
LibreELEC-WeTek_Hub.aarch64-8.1.0.img.gz (info)
LibreELEC-WeTek_Play_2.aarch64-8.1.0.img.gz (info)

New Install to WeTek internal NAND (.zip)

LibreELEC-WeTek_Play.arm-8.1.0.zip (info)
LibreELEC-WeTek_Core.arm-8.1.0.zip (info)
LibreELEC-WeTek_Hub.aarch64-8.1.0.zip (info)
LibreELEC-WeTek_Play_2.aarch64-8.1.0.zip (info)

Manual Update from LibreELEC 7.0, 8.0, or OpenELEC (.tar)

LibreELEC-Generic.x86_64-8.1.0.tar (info)
LibreELEC-RPi.arm-8.1.0.tar (info)
LibreELEC-RPi2.arm-8.1.0.tar (info)
LibreELEC-Slice.arm-8.1.0.tar (info)
LibreELEC-Slice3.arm-8.1.0.tar (info)
LibreELEC-imx6.arm-8.1.0.tar (info)
LibreELEC-Odroid_C2.aarch64-8.1.0.tar (info)
LibreELEC-WeTek_Play.arm-8.1.0.tar (info)
LibreELEC-WeTek_Core.arm-8.1.0.tar (info)
LibreELEC-WeTek_Hub.arm-8.1.0.tar (info)
LibreELEC-WeTek_Play_2.arm-8.1.0.tar (info)