Electronic Frontier Foundation speaks out in favor of free speech after neo-Nazi websites are blocked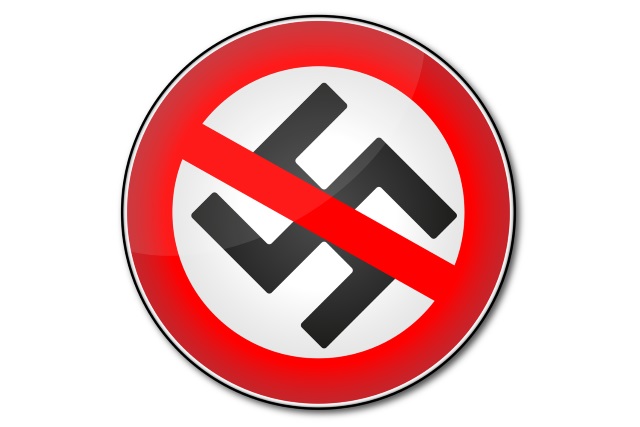 Following the violence that took place in Charlottesville last weekend, technology companies have done everything they can to distance themselves from neo-Nazis, white supremacists and other right-wing groups. It led to numerous companies dropping right-wing sites such as The Daily Stormer, which was ultimately pushed to the dark web.
Digital rights group the Electronic Freedom Foundation (EFF) -- well-known for speaking out about privacy and legal issues -- has criticized the ban on neo-Nazi sites and groups saying it poses a threat to free expression online. Google, GoDaddy, Cloudflare, Reddit and Facebook are just a handful of technology companies to have banned The Daily Stormer, but EFF says that "no one -- not the government and not private commercial enterprises -- should decide who gets to speak and who doesn't."
While acknowledging that "all fair-minded people must stand against the hateful violence and aggression that seems to be growing across our country," EFF says that "we strongly believe that what GoDaddy, Google, and Cloudflare did here was dangerous."
It would be very easy to jump on the views of white supremacists and suggest that such abhorrent views should not be given an outlet. But EFF points out:
We must also recognize that on the Internet, any tactic used now to silence neo-Nazis will soon be used against others, including people whose opinions we agree with.
The group recognizes that, as private companies, the likes of GoDaddy, Google and Cloudflare have the right "to choose what speech they provide online." But at the same time, EFF urges extreme caution, saying:
Even when the facts are the most vile, we must remain vigilant when platforms exercise these rights. Because Internet intermediaries, especially those with few competitors, control so much online speech, the consequences of their decisions have far-reaching impacts on speech around the world. And at EFF we see the consequences first hand: every time a company throws a vile neo-Nazi site off the Net, thousands of less visible decisions are made by companies with little oversight or transparency. Precedents being set now can shift the justice of those removals.
Matthew Prince, CEO of Cloudflare, admits to feeling highly conflicted when the decision was taken to drop The Daily Stormer as a customer: "Literally, I woke up in a bad mood and decided someone shouldn't be allowed on the Internet. No one should have that power."
EFF points out that domain registrars are just one of many points at which content filtering takes place, but says that censorship at this level is a "blunt instrument." It says that "the risk of blocking speech that wasn't targeted is very high," and voices major concerns:
If the entities that run the domain name system started choosing who could access or add to them based on political considerations, we might well face a world where every government and powerful body would see itself as an equal or more legitimate invoker of that power. That makes the domain name system unsuitable as a mechanism for taking down specific illegal content as the law sometimes requires, and a perennially attractive central location for nation-states and others to exercise much broader takedown powers.
Urging companies to "have a process" and not to "act on the headlines," the Electronic Frontier Foundation says absolute transparency is critical to a free internet. "There's always a risk that others -- including governments -- will use the opaqueness of the takedown process to silence legitimate voices. For any content hosts that do reject content as part of the enforcement of their terms of service, we have long recommended that they implement procedural protections to mitigate mistakes, or are pressured by states to secretly censor."
In a lengthy blog post, EFF writers Jeremy Malcolm, Cindy Cohn and Danny O'Brien issue a stark warning about how the type of censorship we have seen in the wake of Charlottesville could evolve: "We would be making a mistake if we assumed that these sorts of censorship decisions would never turn against causes we love."
You can read the full post over on the Electronic Frontier Foundation website.
Image credit: exty / depositphotos