Microsoft leaks upcoming Xbox One S Minecraft Limited Edition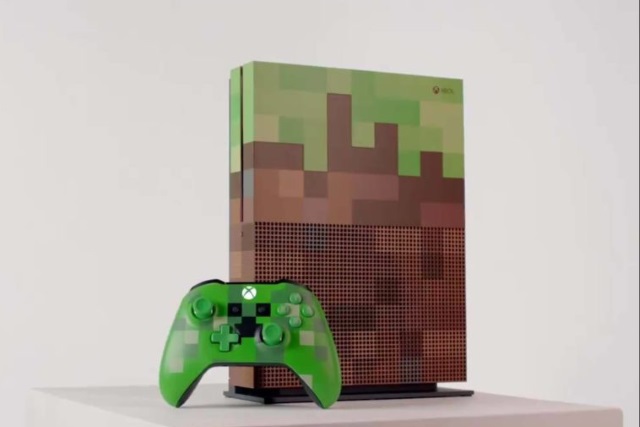 At GamesCon later today, we're going to hear about Microsoft's Xbox One X but it's looking as though there's also going to be some news about the Xbox One S.
Microsoft accidentally -- probably -- posted about an Xbox One S Minecraft Limited Edition on the Minecraft Facebook page. The video included a link to the pre-order page for the console.
See also:
The video only appeared online for around half an hour, but this was long enough for it to be spotted by Surface Phone Italia. The site managed to grab screenshots of the customized version of the console, and you can check them out in its own gallery.
We're going to have to wait a little longer for full details of the Minecraft console, but the pre-order page (which is not yet) live can be found here. The Microsoft press conference is due to take place at 12:00PM PT/3:00PM ET, so we should know more then.