Western Digital My Book Duo external USB-C HDD features up to 20TB storage capacity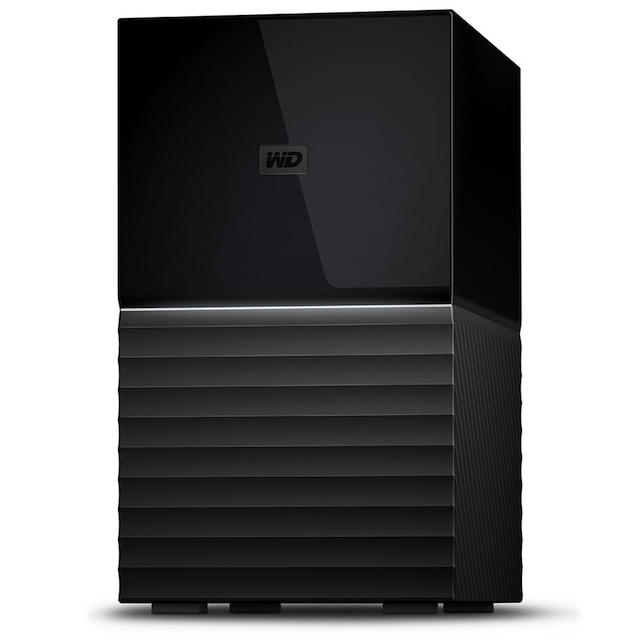 There is no shortage of diminutive bus-powered portable USB storage drives on the market nowadays -- both SSD and 2.5-inch HDD variants. Unfortunately, these drives typically offer relatively small capacities. Some professionals (and home users) need an external drive with much higher storage possibilities and being portable doesn't always matter. In these cases, a 3.5-inch-based USB drive is preferable, as plugging into a wall outlet for power is not an issue, and more importantly, it is available in higher capacities.
Today, Western Digital unveils a new external desktop drive line that should meet the needs of many. Called "My Book Duo," it actually leverages two 3.5-inch mechanical hard drives in RAID-0 to offer capacities up to 20TB. For example, the top capacity offering is comprised of dual 10TB drives. It connects with the latest-and greatest USB-C connector. Making it even more useful, it even includes an integrated two-port USB-A hub. This makes the My Book Duo storage system particularly ideal for machines without USB-A, such as the newest MacBook Pro. It will not charge a connected laptop, sadly. The external drive also features 256-bit AES hardware encryption and comes with a respectable 3-year warranty.
"Whether set up as a home back up system, or for a small business, the My Book Duo storage system can quickly and reliably back up an enormous amount of data in any environment. It comes with RAID-optimized WD Red hard drives inside to deliver high-speeds of up to 360 MB/s sequential reads, and RAID-optimized firmware which is perfect for two-disk array systems with auto management of drive operations to help ensure read/write cycle data integrity," says Western Digital.
ALSO READ: Acronis True Image 2018 includes anti-ransomware protection
The company also says, "The My Book Duo storage system also features a USB Type-C port with all cables included so it's universally compatible (supports USB 3.1 Gen 1/3.0/2.0) right out of the box and offers high-speed connectivity. The storage system also has two additional USB Type-A hub ports to allow for additional accessories, including drones, action cameras, card readers, keyboards, mice, USB drives or phone syncing and charging."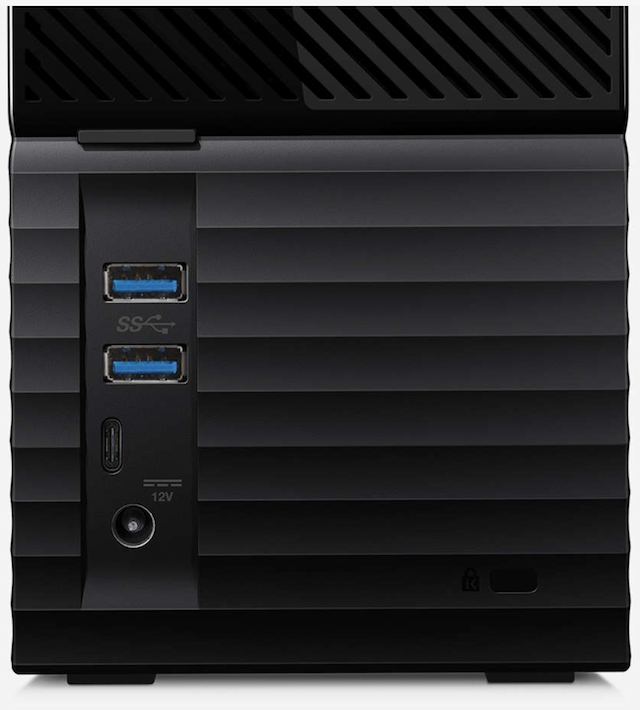 By default, the Western Digital My Book Duo comes formatted in NTFS and is set up in RAID-0, meaning both drives show up as a single combined drive. The downside to this, unfortunately, is if one drive fails, data on both drives are lost. If redundancy is preferred, you can reconfigure the drive for RAID-1 which can be safer for important data. You can also set the My Book Duo to work as two independent drives in JBOD mode if you'd like. If you need to use it with Linux or macOS, you can also reformat the drive using different file systems.
While the My Book Duo connects using USB-C, don't panic if your computer does not have such a port. In additional to a normal USB-C cable, Western Digital is including a USB-C to USB-A wire in the box, meaning My Book Duo should work with pretty much any computer. Also included at no charge is various utilities for both setting up the drive and encrypting it.
If you want to buy the Western Digital My Book Duo, it can be had today at various retailers. The drool-worthy 20TB variant isn't cheap, however, as it costs $799. Luckily there are more cost-effective models with lower price-points. The external drive can also be had in 4TB ($259), 6TB ($289), 8TB ($329), 12TB ($419), and 16TB ($599) capacity options.