How to add Google Maps search engines to Chrome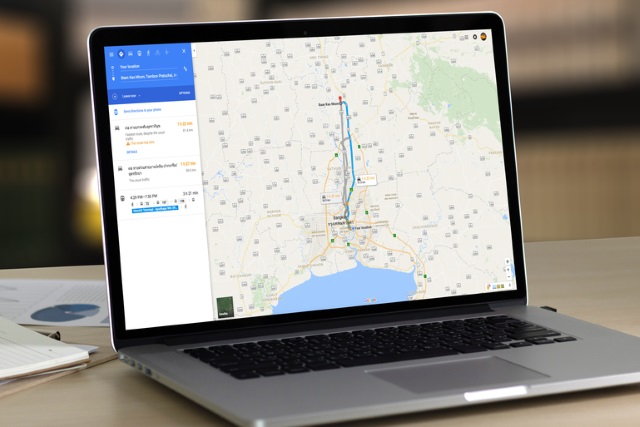 To make it quicker to perform searches using Google Maps, you might want to consider adding the site as a search engine in Chrome. This will save you having to manually visit the site before you start a search, and it's a pretty neat option.
In fact, we're going to show you how to add Google Maps to Chrome as a search engine in a couple of ways. The first is a simple option to look for a place on Google Maps. The second enables you to search for directions from your home address to your desired destination. Here's what you need to do.
The ability to create custom search engines for Chrome is a largely untapped way to make your web browser far more useful. They can be great time-saving shortcuts that make common tasks quicker and easier to complete.
We'll start off with the simple location search option.
Launch Chrome and head to Settings.
In the Search Engines section click Manage search engines followed by Add.
You can name the search engine anything you like, but Google Maps makes sense.
Likewise, you can assign any keyword to it, but something sort and snappy like maps works nicely.
In the URL field type: https://www.google.com/maps/place/%s and then click Add.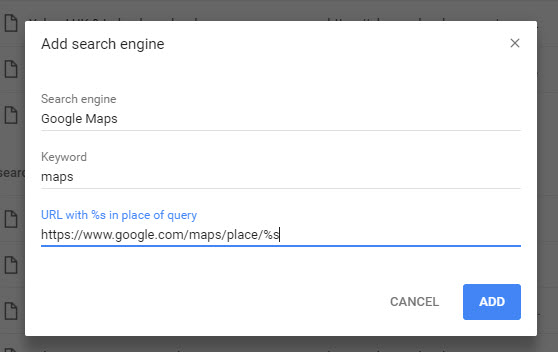 To use the search engine, you just need to type maps (or whatever your keyword is), hit space, and then type your search term before pressing Enter.
The second search method we're going to show you how to create is a little more useful, as it provides easy access to looking up directions. The technique is very similar, but you need to get the coding correct:
Use steps 1 and 2 from above to add a new search engine to Chrome.
Name the search engine Directions and give it the keyword dir (obviously change these to your preference).
Set the URL to http://maps.google.com/maps?f=d&source=s_d&saddr=ADDRESS&daddr=%s but change the ADDRESS to your home address. Replace any spaces in the address with the + symbol, and separate lines with commas.
Beautifully simple.
Image credit: duiwoy / depositphotos