Two strategies in leveraging a decentralized workforce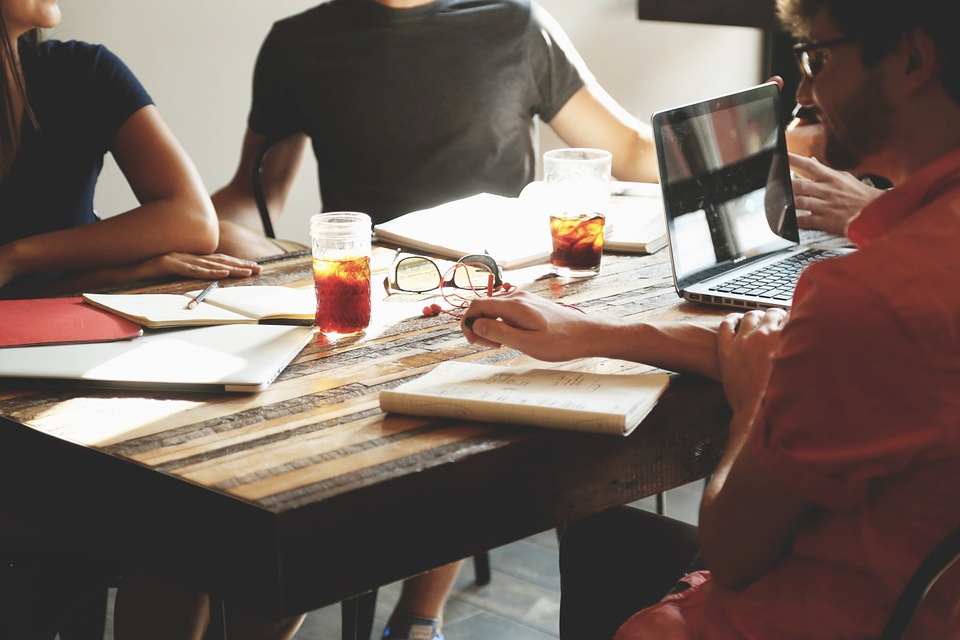 It's no secret that the world has quickly moved toward distributed everything. From workplaces to transportation services to financial transactions, there are efficiency gains when the workload is no longer centralized. Take for example co-working spaces, which have reduced the burden of administrative overhead for organizations. Or, take for instance ride sharing services, which have reduced the cost of car ownership and maintenance. How about blockchains and cryptocurrencies, which are decentralizing consensus and authentication?
Even computational resources have moved away from the centralized approach. According to a survey by Rightscale in January 2017, 85 percent of businesses have multi-cloud strategies (up from 83 percent in the previous year), with an increased preference for public clouds, compared with private and hybrid cloud deployments.
Apart from distributed infrastructures, organizations are also moving toward decentralizing the workforce, with many opting for remote working arrangements or co-working spaces. This year, 1.2 million people worldwide are forecast to be using co-working facilities on a regular basis.
With the potential networking and synergy gains from such an organizational setup, it's no wonder that both enterprises and startups are opting for such a decentralized approach.
With the potential productivity gains, there are, however, some potential challenges, too. For one, distributed teams will mean a lower degree of control or management over your remote personnel and resources. Secondly, there is the concern about securing decentralized infrastructures. Managing possible attack vectors in cloud-based environments will no longer be as simple as deploying an on-premises security application or appliance.
The following strategies can help any business in better managing their human, technology, information, and other resources, given a decentralized approach to work and computing.
Promoting safety through cloud security-as-a-service
Perhaps you have heard of the various nuances of cloud services, which include platform, software, and infrastructure as-a-service. These basically pertain to the model of service delivery, which can be either simply infrastructure, a platform for hosting one's applications, or services that can be directly used by end-users.
In traditional infrastructures, where an organization's data, applications and personnel can exist in one intranet, it was previously most common to deploy local anti-malware software, firewalls, and security appliances. In today's modern distributed infrastructure, however, data and applications are on the cloud, and you have dozens, hundreds, or even thousands of endpoints, including mobile devices like laptops, tablets, and smartphones.
Businesses could theoretically and practically secure their data and connections through MPLS or multiprotocol label switching, a type of point-to-point protocol, or through perimeter networks, such as tunneling in through a VPN. However, as the network grows, this could potentially be cumbersome and expensive, not to mention difficult to scale.
The key solution here would be to likewise deploy your security as a cloud service. Shlomo Kramer, founder and CEO of Cato Networks SD-WAN company, says that "the perimeter is basically gone … network security appliances and MPLS links are built for old simple networks and not for today's scales."
The company offers a solution that connects all elements of the organization, including branch offices, mobile users and cloud datacenters to a cloud network, which carries traffic to the internet. "We have built the entire network security stack into this. Think of it like AWS for network security, which controls all traffic wherever it is in the world -- a single policy that controls that traffic," says Kramer.
Cato Networks leverages its global point-of-presence network (POPs), which covers both network and security, all done through software. The organizations that connect with this network uses a multi-tenant tunnel system, which enables customers to control its traffic and security from a single cloud-based dashboard.
Flexible workspace as a strategy for growth
In 2016, there were around 11,000 co-working locations globally, but this is expected to more than double to 26,000 by 2020. Co-working spaces might be the next Starbucks, whose strategy was to have a store at "every corner." In fact, there are some opinions that Starbucks could have made it big by using co-working as part of its business strategy. In terms of value, however, dedicated co-working spaces would arguably provide more to workers, entrepreneurs, and employees, including facility, space and a business address.
Co-working has become so effective that big enterprises such as Microsoft have turned to distributed working environments for some of its staff -- 70 percent of its international sales workforce in New York, for example.
Peter Black, Director of Workplace Strategy and Design for Colliers International, writes that the so-called flexible workspaces offer more than just actual space. It is now "much more complex, nuanced, and applicable to a wide variety of businesses."
He adds that co-working spaces can be used by businesses either as their primary space for productivity or even an alternative to the established office.
"Flexible workspace can be the way a company provides all employees with everyday workspaces, or it can be a strategic location for just one department. Or, it can be a 'third space' available to employees who occasionally need an alternate option away from the central office."
Writing for the WeWork blog, Patrick Reinhart, Senior Director of Digital Strategies at Conductor, Inc., says that a global network of co-working spaces can help in a business' growth and expansion strategy. "Explore your options and make sure you research the areas that you're most interested in. Look at what the business districts are like. Can you find a spot near local public transportation, making it easier for employees? If you plan to host business meetings, are there adequate conference, hotel, and dining options close by?"
An oft-ignored benefit of co-working is the networking advantage, where professionals and entrepreneurs can gain synergies from being in touch with others with the same interests -- even competitors. "Proximity gives you the chance to 'pick the brains' of professionals in your own line of work as well as those in related fields," writes Ann Smarty at Entrepreneur.
In conclusion
Decentralization can work well as a driver of growth for both upstarts and established enterprises. What businesses need to know, however, is how to effectively manage its resources to ensure the most benefits, in terms of privacy, security, and the ability to reach out and network in order to achieve growth. In this regard, a cloud strategy, along with a flexible working arrangement, should be combined with a competent security-as-a-service provider, in order to maximize the benefits of doing business in a decentralized fashion.
Image credit: Pixabay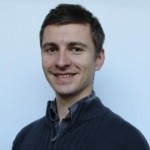 Peter Davidson works as a senior business associate helping brands and start ups to make efficient business decisions and plan proper business strategies. He is a big gadget freak who loves to share his views on latest technologies and applications.