Download latest Linux-based LibreELEC Krypton -- Kodi addons like Exodus and Covenant will work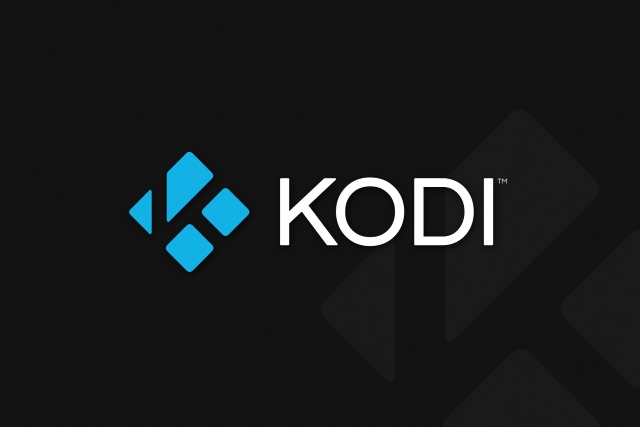 The Kodi media center is facing a lot of scrutiny in the media lately. Some people feel that the negative coverage is "fake news." It is important to remember that Kodi is not illegal. With that said, it can be made so with piracy-related addons. Since Kodi is open source, even if the developers removed the ability to install addons, other people could easily fork the code to add it back. Pandora's box cannot be closed.
Many people that use Kodi do so with a dedicated Linux-based operating system, such as the excellent LibreELEC. You see, these distros exist only to run the open source media center, meaning there are no resources wasted on unnecessary things. Today, LibreELEC (Krypton) v8.1.2 BETA sees release. You can install it immediately, and don't worry -- your addons like Exodus and Covenant will work fine.
ALSO READ: Kodi no longer free? If trolls get their way, you might have to pay!
"This is the third beta for our 8.2 release. It addresses minor findings related to the Samba bump: we now detect and avoid invalid Samba v3 configurations, old samba.conf.sample templates are overwritten with the new v4 template, and remote SMB shares are mounted using SMB2 or where possible SMB3. The release also adds support for the Raspberry Pi IQAudIO Digi+ board and a Xiaomi BT remote, and includes security fixes for the Blueborne Linux/BlueZ vulnerability. This is hopefully the final 8.1.x beta release; next will be 8.2.0," says the LibreELEC Team.
The team shares the following:
Fix boot-time overwrite of samba.conf.sample to ensure v4 template exists
Fix Samba startup failures by detecting/disabling old (v3) samba.conf files
Fix an issue in the embedded getedid script
Fix Kodi to support 352KHz and 384KHz audio over S/PDIF
Fix clearing of core files from /storage/.cache during Kodi startup
Fix vulnerability (CVE-2017-1000250 aka Blueborne pt.1) in BlueZ
Fix vulnerability (CVE-2017-1000251 aka Blueborne pt.2) in all kernels except Amlogic 3.10
Fix a Python /dev/random issue that caused some Python crypto functions to error
Fix to prevent boot-loops when a failed update leaves valid files in /storage/.update
Update Amlogic 3.14 kernel to use kernel wireless-regdb on all reference devices
Update RPi firmware to solve minor CEC button press issues
Update nvidia-legacy driver to 340.104
Update nvidia main driver to 384.90
Update RTL8192EU driver
Update Samba to 4.6.8
Update kernel to enable SMB2 support (default) and where possible SMB3
Add support for the Xiaomi Mi Box Bluetooth remote
Add alsa configuration for the IQAudIO Digi+ on Raspberry Pi devices
Ready to download? You can get the latest version of the Linux distro below.
New installations using the LibreELEC USB-SD Creator app
LibreELEC.USB-SD.Creator.Linux-32bit.bin (info)
LibreELEC.USB-SD.Creator.Linux-64bit.bin (info)
LibreELEC.USB-SD.Creator.macOS.dmg (info)
LibreELEC.USB-SD.Creator.Win32.exe (info)
New installation using 3rd party USB or SD writer apps (.img.gz)
LibreELEC-Generic.x86_64-8.1.2.img.gz (info)
LibreELEC-RPi.arm-8.1.2.img.gz (info)
LibreELEC-RPi2.arm-8.1.2.img.gz (info)
LibreELEC-Slice.arm-8.1.2.img.gz (info)
LibreELEC-Slice3.arm-8.1.2.img.gz (info)
LibreELEC-imx6.arm-8.1.2.img.gz (info)
LibreELEC-Odroid_C2.aarch64-8.1.2.img.gz (info)
LibreELEC-WeTek_Play.arm-8.1.2.img.gz (info)
LibreELEC-WeTek_Core.arm-8.1.2.img.gz (info)
LibreELEC-WeTek_Hub.aarch64-8.1.2.img.gz (info)
LibreELEC-WeTek_Play_2.aarch64-8.1.2.img.gz (info)
New Install to WeTek internal NAND (.zip)
LibreELEC-WeTek_Play.arm-8.1.2.zip (info)
LibreELEC-WeTek_Core.arm-8.1.2.zip (info)
LibreELEC-WeTek_Hub.aarch64-8.1.2.zip (info)
LibreELEC-WeTek_Play_2.aarch64-8.1.2.zip (info)
Manual Update from LibreELEC 7.0, 8.0, or OpenELEC (.tar)
LibreELEC-Generic.x86_64-8.1.2.tar (info)
LibreELEC-RPi.arm-8.1.2.tar (info)
LibreELEC-RPi2.arm-8.1.2.tar (info)
LibreELEC-Slice.arm-8.1.2.tar (info)
LibreELEC-Slice3.arm-8.1.2.tar (info)
LibreELEC-imx6.arm-8.1.2.tar (info)
LibreELEC-Odroid_C2.aarch64-8.1.2.tar (info)
LibreELEC-WeTek_Play.arm-8.1.2.tar (info)
LibreELEC-WeTek_Core.arm-8.1.2.tar (info)
LibreELEC-WeTek_Hub.arm-8.1.2.tar (info)
LibreELEC-WeTek_Play_2.arm-8.1.2.tar (info)