Bill Gates switches to Android, because who wants to use Windows 10 Mobile anymore?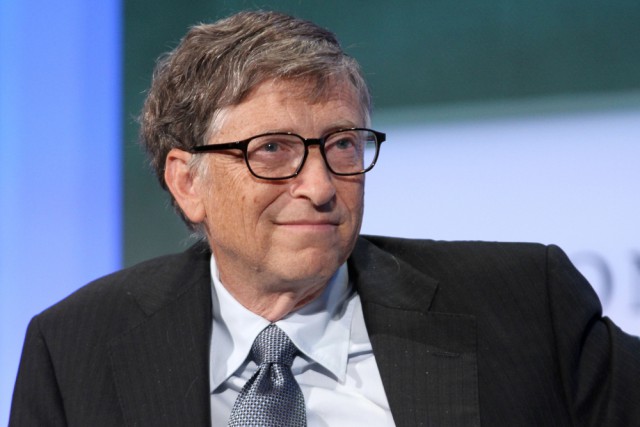 I have to admit that when I wrote the April Fools piece Bill Gates loves his new iPhone 5s, can now beat Bono at Candy Crush a few years ago, I did not expect the former Microsoft CEO to actually abandon Windows Phone for a rival platform. But, it happened -- though I was only half right.
Bill Gates did not switch to the iPhone (although the new iPhone line is pretty cool), going with an Android smartphone "with a lot of Microsoft software" instead. This is huge, if you think about it, as Gates basically acknowledged that Windows 10 Mobile just isn't good enough for him.
Bill Gates broke the news in an interview on Fox News with Chris Wallace, announcing that he "recently" made the switch. Gates, however, does not say which Android smartphone he opted for, though the Galaxy S8 seems like the obvious choice given Microsoft's ties with Samsung.
Samsung bundles quite a few popular Microsoft apps on its flagship smartphones, including OneDrive (users get a big storage bonus for free), Word, Excel and PowerPoint. From there, one would only have to install a few more titles to get the full Microsoft experience on Android.
What is more, Microsoft actually sells the Galaxy S8 in its stores. Not to mention that it's probably the best smartphone you can get right now, even if you are the co-founder and a former CEO of Microsoft.
Microsoft's push on rival mobile platforms in the Satya Nadella era has turned the software giant into a relevant player in this space, despite its failed efforts with Windows 10 Mobile. So, while Gates may be a full-time Android user, he will still be using Microsoft products on it. I wonder if bringing Office and other apps to rival platforms is something that he would have done, had he stayed as CEO...
Photo Credit: JStone/Shutterstock