Google launches Family Link parental control solution for Android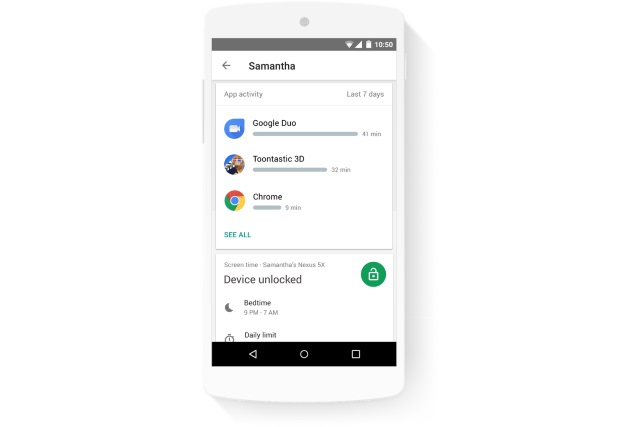 After a period of beta testing, Google's new parental control system for Android and iOS -- Family Link -- has been launched to the public. Google says that the feature makes "Android better for kids and families," and it places parents in control of what their kids can do.
The feature is available to everyone in the US without the need for an invite (the beta period was invite-only), and Google describes the tools as being a way to bring kids and their parents into the Android ecosystem. It can be used from an Android phone or an iPhone to control kids' use of an Android device.
See also:
Family Link is a fairly simple set of tools. The software itself is available for iOS and Android, but it can only be used to monitor and place limitations on compatible Android handsets. For parent-controlled handsets running Marshmallow, the list of compatible devices is fairly small (Alcatel Dawn, Alcatel Fierce 4, Alcatel Pixi unite, LG K3, LG Stylo 2 Plus, LG X Power, Samsung Galaxy Luna, Samsung Galaxy Tab A and Sony Xperia X), but it will work with any handset running Nougat 7.0 or newer. The control software itself can be used on Android devices running Kit Kat 4.4 and higher, and iPhones running iOS9 and higher.
Once accounts have been created for children, parents are then able to put their desired settings in place, including limiting the apps that can be used, and placing limitations of how long a device can be used.
Google highlights three key features of the tool:
Manage the apps your kid can use: Approve or block the apps your kid wants to download from the Google Play Store.
Keep an eye on screen time: See how much time your kid spends on their favorite apps with weekly or monthly activity reports, and set daily screen time limits for their device.
Set device bedtime: Remotely lock your kid's device when it's time to play, study, or sleep.
Find out more on the Family Link website.