Microsoft releases refreshed preview of 'Skype for Linux' for Ubuntu, Debian, Fedora, and more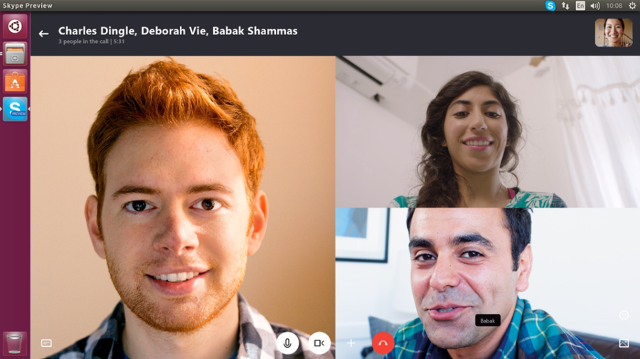 Skype is an important communication service thanks to its cross-compatibility. There are clients for Mac, Windows, Android, iOS, and even desktop Linux. It may not offer the best user experience, but it is passable, making it a solid choice for those that need to keep in touch across long distances.
Today, Microsoft releases a refreshed preview of Skype for Linux. There are both DEB and RPM packages available, making it easy to install on, say, Ubuntu, Debian, or Fedora. In fact, I successfully installed it on Pop!_OS earlier today. Believe it or not, the new interface is quite nice, making it something I could possibly enjoy using on my Linux machine.
"Great news for Skype for Linux users -- the next generation of Skype for Linux is launching! Starting today, you can download Skype Preview for Linux and start enjoying new features across all your devices -- including screen sharing and group chat.  With Skype for Linux, you can take advantage of the screen sharing feature on your desktop screen. Now, you can share content with everyone on the call -- making it even easier to bring your calls to life and collaborate on projects," says The Skype Team.
ALSO READ: Ubuntu Linux 17.10 'Artful Aardvark' Beta 2 now available to download
The team further says, "The new group chat feature for Skype for Linux allows you to talk with several friends at the same time. We even included options to personalize chats with emoticons, Mojis, and photos so you can express yourself with your own style. It's a great way to turn your everyday conversations into experiences. The next generation of Skype for Linux is part of our broader strategy to rebuild Skype from the ground up with cloud technology -- a more reliable platform that can scale to a much bigger audience."

While some Linux desktop users may be using alternative messaging services, such as the excellent Telegram, I urge them to give Skype a try too. Yes, it is a Microsoft product, and I understand that may deter some, but it is a new world -- the Windows-maker is no longer an enemy to the Linux or open source communities. This new version in particular is quite slick, showing Microsoft actually put some care and effort into the Skype for Linux experience.
Ready to try it yourself? You can nab the RPM or DEB version here.