Art for data's sake -- pop-up shop takes personal information as payment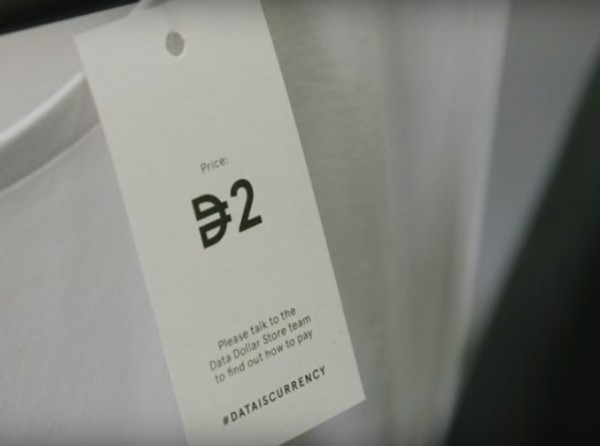 Cyber security company Kaspersky Lab has been running an interesting experiment in London with a shop that only accepts personal data as payment.
The Data Dollar Store provided shoppers with the opportunity to get their hands on exclusive prints and artwork by street artist Ben Eine. The difference came at the checkout where the only way to pay was with Data Dollars -- a new currency created by Kaspersky Lab that consists of a customer's personal data held on smartphones such as images, video or texts.
"We see the Data Dollar mainly as a means to raise awareness for the value of data," says David Emm, principal security researcher at Kaspersky Lab. "So, if a website is offering services for free, but in return using customer data to monetize their service, they should use the Data Dollar symbol, to demonstrate that a form of exchange is actually happening."
Customers at the shop at Old Street underground station seemed bemused, but some were prepared to hand over their information. You can see some of their reactions in the video below.
"Customers should value their data, as much as the money in their wallets and purses," adds Emm. "If it has a value, it can be used as way of exchange or purchase. However, we don't want to feel out-of-pocket if that valuable data is lost or stolen, so protection is key, or if the data we trade is misused."