More iPhone 8 Plus units splitting open while charging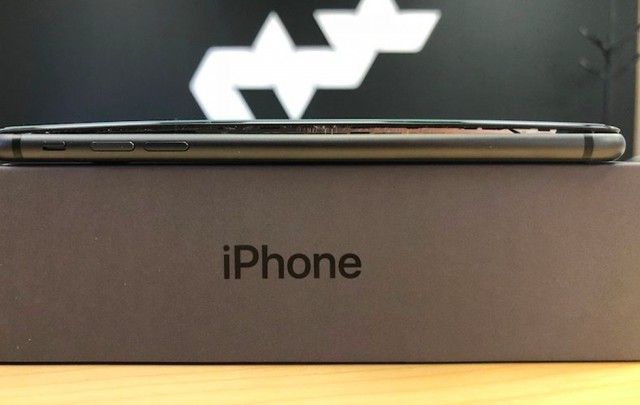 Even though smartphone manufacturers rigorously test new devices before releasing them into the market, defects sometimes do make it into production. In the best-case scenario, you can live with them. Sometimes though, you get one so serious that the manufacturer has to recall the smartphone -- take the Galaxy Note7 for example, which had the bad habit of catching fire spontaneously.
Apple seems to have a potentially major problem of its own with the iPhone 8 Plus. A number of users are claiming that their new smartphone has split open while charging, effectively turning it into a very expensive brick.
MacRumors, which has brought some of the most recent reports into our attention, suggests that we may see a growing number of similar reports in the coming period -- as more and more consumers buy the iPhone 8, it's only natural to hear about the first issues they are having.
Apple says that it is looking into the matter, but it has not officially labeled it as a defect of the model. It may very well be an isolated issue that affects an insignificant number of buyers. After all, like I said in the beginning, these things do happen.
Especially with a new iPhone, we are bound to hear about every single flaw -- mainly because it is such an important product that so many people buy. But when these things happen Apple typically resolves them as it releases new batches, so there's a very good chance that this will be sorted out in upcoming units.
The first iPhone 6 I bought, for instance, had a gap between the screen and the chassis on the left side, clicking into place under pressure and popping back out after. The next one was better -- though not perfect still. The iPhone 6 Plus I ended up getting in the end, produced at a later date, was great.
It is not exactly clear what is causing this issue in those iPhone 8 Plus units, but it is reported to happen with the original Apple charger and Lightning cable. The good news is that no unit has caught fire yet. If that happens to you, you should take it to the store you bought it from to report it and get a replacement unit or a refund.