Some Google Home Minis found to be secretly recording everything they hear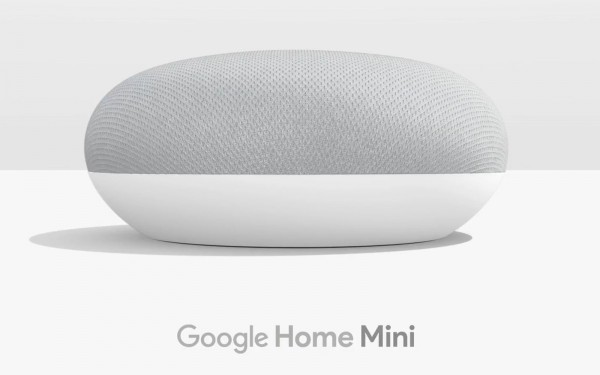 With the Google Home Mini, the search giant was hoping to get its smart speaker into more homes than ever before. But the latest privacy revelation about the device means that people may think twice about buying one.
Artem Russakovskii from Android Police was the first to -- publicly -- talk about the issue. He noticed that his Google Home Mini was active and recording sound throughout the day, not only when he uttered the "OK, Google" keyword. Google says that the privacy violation is down to a bug.
Russakovskii gives a detailed chronology of his discovery over on Android Police. His findings show that his Google Home Mini had been recording him for about a week, sending the audio back to Google. He says: "It was waking up thousands of times a day, recording, then sending those recordings to Google. All of this was done quietly, with only the four lights on the unit I wasn't looking at flashing on and then off."
As well as documenting his finding, Russakovskii reported the issue to Google -- and the company was quick to respond and investigate. It concluded that there was an issue with the touch control mechanism, and very quickly issued a software update to fix the problem.
Russakovskii uploaded a video to YouTube showing how his Google Home Mini activated all by itself:
Google has set up a new support page addressing the issue, on which it says the problem should only affect people who obtained their Google Home Mini from a Made By Google event. But clearly there are still privacy concerns to address; the company says:
[Fixed issue] Google Home Mini touch controls behaving incorrectly

The Google Home team is aware of an issue impacting a small number of Google Home Mini devices that could cause the touch control mechanism to behave incorrectly. We immediately rolled out a software update on October 7 to mitigate the issue.

Who is affected: People who received an early release Google Home Mini device at recent Made by Google events. Pre-ordered Google Home Mini purchases aren't affected.

My Activity: We take user privacy very seriously. We've removed any activity/queries that were created by long pressing the top of a Google Home Mini between October 4 and October 7, when the software update was rolled out. That information will no longer be listed on your My Activity page. You can also always go to your My Activity page and delete any past activity from your account.

Next steps: If you're still having issues, please contact Google Home Support at 1-855-971-9121 to get a replacement Google Home Mini.