[UPDATED] Twitter temporarily suspends Rose McGowan following Harvey Weinstein tweets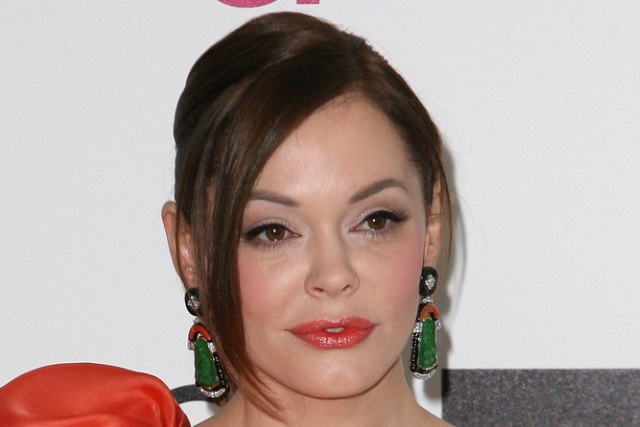 Rose McGowan -- one of many actresses to have spoken out about Harvey Weinstein's alleged sexual abuse and harassment -- has been slapped with a temporary suspension from Twitter. The sanctions came after the Charmed and Nip/Tuck star talked about the Weinstein allegations.
While Twitter has not revealed exactly why McGowan's account was suspended, it followed her speaking out about sexual abuse, and telling Ben Affleck to "fuck off" after he said he knew nothing of Weinstein's reputation for sexual harassment.
See also:
McGowan's account was only suspended for 12 hours, and she made her followers aware of what had happened via her Instagram account. While Twitter says that her tweets were in violation of its policies, the company failed to reveal which tweets and which policies.
This is another case that highlight a problem with Twitter's policies -- it can often be very hard to determine exactly what has been done to violate them. The social network's lack of transparency has led to a great deal of frustration and confusion.
Since the allegation about Weinstein came to light, McGowan has been using her Twitter account and the #RoseArmy hashtag to raise awareness and to offer support to other women making allegations against the producer.
UPDATE:
Twitter has now clarified the reason for the suspension:
We have been in touch with Ms. McGowan's team. We want to explain that her account was temporarily locked because one of her Tweets included a private phone number, which violates our Terms of Service. 1/3

— Twitter Safety (@TwitterSafety) October 12, 2017
Twitter is proud to empower and support the voices on our platform, especially those that speak truth to power. We stand with the brave women and men who use Twitter to share their stories, and will work hard every day to improve our processes to protect those voices. 3/3

— Twitter Safety (@TwitterSafety) October 12, 2017
Image credit: Krista Kennell / Shutterstock