Huawei unveils Mate 10 and Mate 10 Pro flagship Android 8.0 Oreo smartphones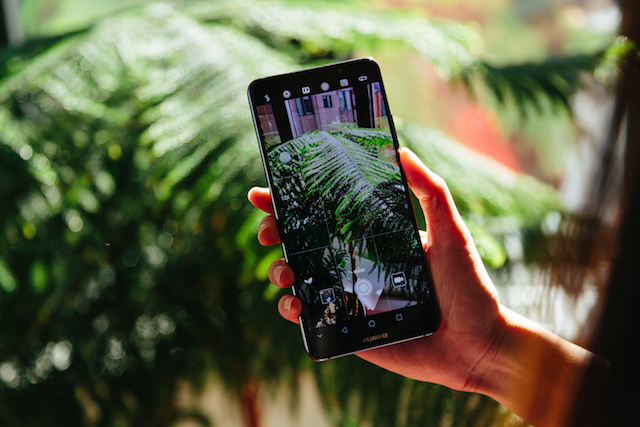 If you are a fan of Android smartphones, this is surely an exciting time to be alive. While things have been boring for the last few years, 2017 has given us many excellent flagships. There is the Google Pixel 2, Samsung Galaxy Note8, Essential Phone, LG v30, and more. It sounds crazy to say, but there is almost too much choice when it comes to wonderful Android phones!
Today, the market gets a bit more crowded (in a good way), as Huawei officially unveils the 5.9-inch Mate 10 and 6-inch Mate 10 Pro flagship Android smartphones. The company will even sell an elegant Porsche Design variant of the Mate 10 -- for a huge premium of course. Not only are these devices chock-full of top specifications, but they are very beautiful too. All models feature a glass body, a front fingerprint reader, huge 4000 mAh fast-charge battery, and the Android Oreo-based EMUI 8.0 operating system.
"The Huawei Mate 10 and Huawei Mate 10 Pro are the first device s powered by the new Kirin 970 processor and deliver AI enhancements for a faster, more customized mobile experience. The Kirin 970 is built using an advanced TSMC 10nm semiconductor manufacturing process, and features an octa-core ARM Cortex CPU, a first-to-market Mali G72 12-core GPU, and the first NPU designed specifically for a mobile device. The Kirin 970 also has a new dual ISP for AI-powered intelligent photography," says Huawei.
The company explains that it has "again partnered with Leica to co-engineer the dual-lens camera for the Huawei Mate 10 and Huawei Mate 10 Pro. They combine 12-megapixel RGB + 20-megapixel monochrome sensors, Optical Image Stabilization (OIS), dual lenses with the world's largest aperture of f/11.6, AI-powered Bokeh Effect and AI-powered Digital Zoom. New AI-powered Real-Time Scene and Object Recognition, which automatically chooses camera settings based on the object and scene, supports an advanced AI-powered Digital Zoom function with AI Motion Detection for clearer and sharper pictures."
Mate 10
This slideshow requires JavaScript.
Mate 10 Pro
This slideshow requires JavaScript.
Porsche Design Mate 10
This slideshow requires JavaScript.
Having such high-end specifications and beauty does not come cheap. The Mate 10 with 4GB of RAM and 64GB of onboard storage is €699, while the Mate 10 Pro with 6GB of RAM and 128GB of onboard storage is €799. The elegant Porsche variant, which comes with 6GB of RAM and 256GB of storage, is priced sky-high at €1,395!
Wondering why the prices are all in Euros? Well, our American readers, I am sad to say for now the devices won't be available in the USA. Later this month, the Mate 10 will be sold in select countries like Australia, Saudi Arabia, Singapore, Spain, and the United Arab Emirates. In November, the Mate 10 Pro and Porsche Design Mate 10 Pro will make their way to many of the same countries, plus others like Italy and Germany.
For now, Huawei only tells me that USA availability will be revealed at a later date. Hopefully we Americans don't have to wait too long, as these devices look incredible.