Dropbox Professional is a new business service for independent workers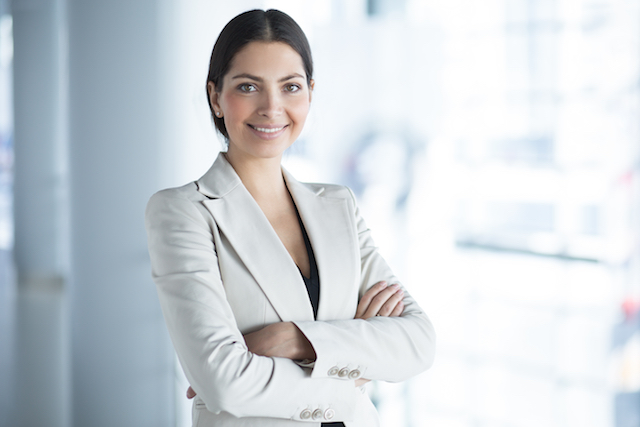 Dropbox is one of my favorite cloud storage services for many reasons. As someone who uses Windows, Desktop Linux, iOS, and macOS regularly, I need a solution that works seamlessly between operating systems. Dropbox is the only major offering that meets that need. I appreciate the love and respect that the company shows to the Desktop Linux community in particular. This is something Google has famously failed to do despite maintaining two Linux distros with Chrome OS and Android, but I digress.
Today, "Dropbox Professional" launches, and no it is not a rebrand of Dropbox Business. Actually, this new "Professional" service is aimed at individual business workers. If you are in business for yourself, and not necessarily a part of a team, and still want access to business-level tools, this is for you. It comes with 1TB of storage and access to a really cool new feature called "Showcase."
"Dropbox Professional is designed to meet the needs of independent workers -- a group that's expected to rise to 47.6 million by 2022. The new offering brings together the most popular storage, sharing, and support solutions from Dropbox with new ways to present work to help individuals showcase their creativity in the best light," says Dropbox.
The company further says, "Dropbox Showcase makes it easy for users to pull their Dropbox content onto a single branded page with visual previews, customized layouts, and informative captions. And because these files are synced with Dropbox, they remain up-to-date even if there are changes after the showcase is shared with a client -- that just doesn't happen with email attachments. In addition, it lets users track who views, downloads, or comments on their files so they can measure the impact of their work. Architects, designers, sales people and other professionals who work with large files can now take their ideas from concept to presentation, while keeping everything and everyone in sync."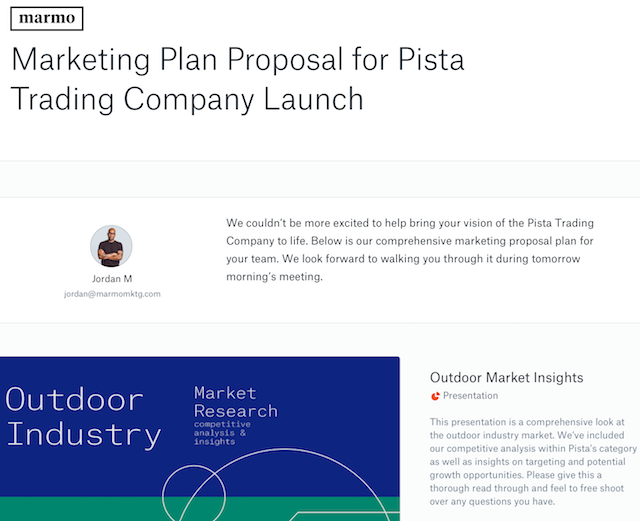 As you can see from the example above, Showcase lets you share files in a much more professional way. You can easily brand the landing page, which should make a lasting impression with your audience.
Dropbox shares some of the other features of "Professional" below.
Deeper, more intelligent search across file names, extensions, content, Dropbox Paper docs, and files scanned with optical character recognition using the Dropbox Doc scanner
Data protection and security, such as 120 day version history, mobile offline folders, remote- wipe capabilities and two-step verification as well as state-of-the-art storage and encryption technology
Priority chat support, entitling users to contact Dropbox from 9:00am-1:00am UTC, Mon-Fri to chat with a trained product expert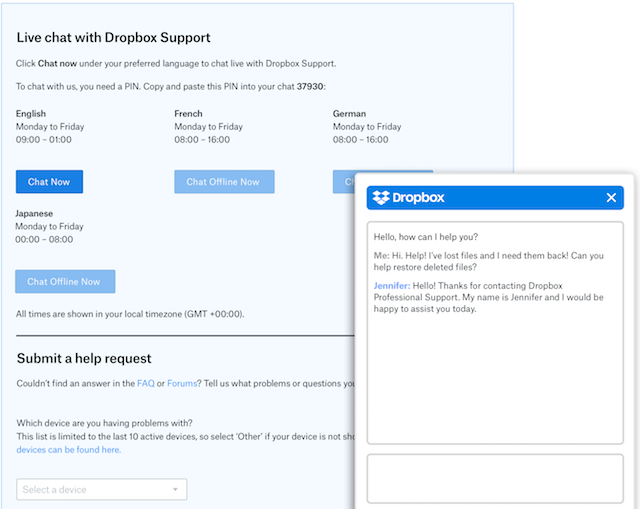 Pricing is actually quite competitive -- $199 per year. This is about $16.50 per month, which is very reasonable for 1TB of storage and access to useful business tools. Quite frankly, the priority chat access alone could be worth the small premium. After all, if you are a team of one, quality assistance can be invaluable.
Want to sign up for Dropbox Professional? You can do so here now.
Photo Credit: Mangostar / Shutterstock